My family has kind of a funny love/hate relationship with family photos. Every Christmas/Easter/Thanksgiving/First day of school, Dad got his tripod out and forced us four kids to smile for 85 pictures- because they were film and we had to make sure we had good ones. And my brothers and I may have been slightly obnoxious about it. We also had a traditional spot where we always took the picture: first day of school? Front porch. Easter? Neighbor's porch. Seriously. I think they thought the neighbor's porch looked nicer. You know, the neighbors had "fancy" indoor/outdoor carpet over their cement steps. Yeah, we were those weird neighbors.
My Dad also isn't the most patient guy. And our whole family is full of uncooperative people. *Cough* My brothers *cough*. So take that combo, and it was a time of GLORIOUS FUN. Through clenched teeth he'd say "You all better smile" with a growl in his voice that made you know you BETTER smile. Now that I have kids, I have to say, though, I can relate to sentiment.
It's been about a decade since I last took portraits of my parents. The last time I did, my brothers were still in their house (my youngest brother just graduated high school last year) and it was just a repeat of the old days. Minus the respect. Because there was no way in heck my brothers were going to listen to me growling at them through my teeth.
With that history behind us, you can see why we might avoid family photos. But this year when I started making Christmas presents for all the parents, I asked my mom if there was anything in particular she'd like me to make her for Christmas. Without pause she replied "Pictures of Dad and I." Wow, had that idea tucked away for awhile, huh?
But it actually turned out to be pretty painless and actually a good time (turns out my brothers were the ones that were dragging us down all those years!). My mom is a photo clencher. Meaning, a camera gets in her face and she clenches up and has a super phony smile. I had her and Dad interact together in front of the camera, and I have to say, these photos are going to be very precious to me because they FINALLY captured my real mom on camera. Not that clenched lady. She's beautiful isn't she? This is the woman who stayed home with all four of us kids and sacrificed so much to give us a wonderful and imaginative childhood. My dad's pretty awesome too. Everywhere he goes, he makes friends. It's hard to go anywhere without him recognizing someone and having a conversation with them. He also thinks he's super funny by saying awkward things in public (like when I'm running a credit card through the machine at the store "That's not the credit card you STOLE the other day is it?!- in a really loud voice. The checker never thinks it's funny either. NOT FUNNY, Dad).
Here are my favorites from this afternoon: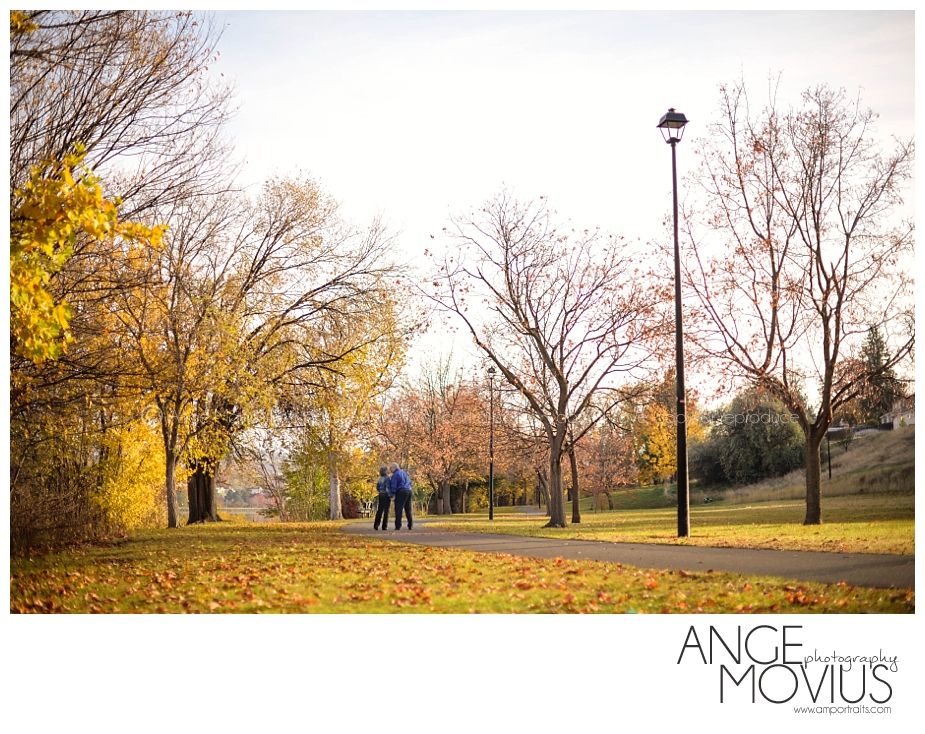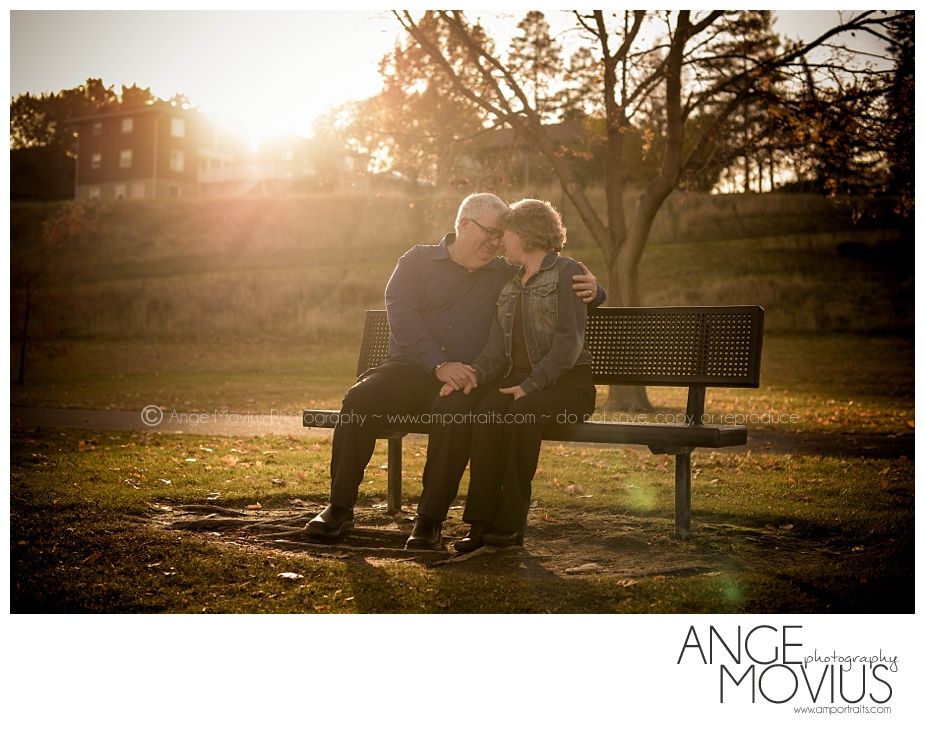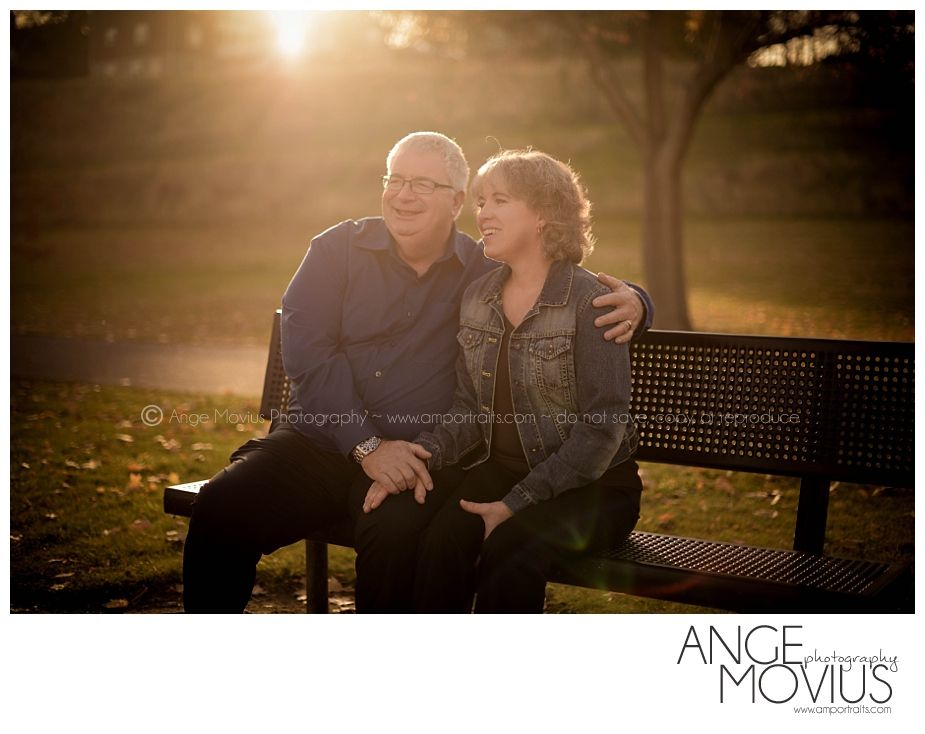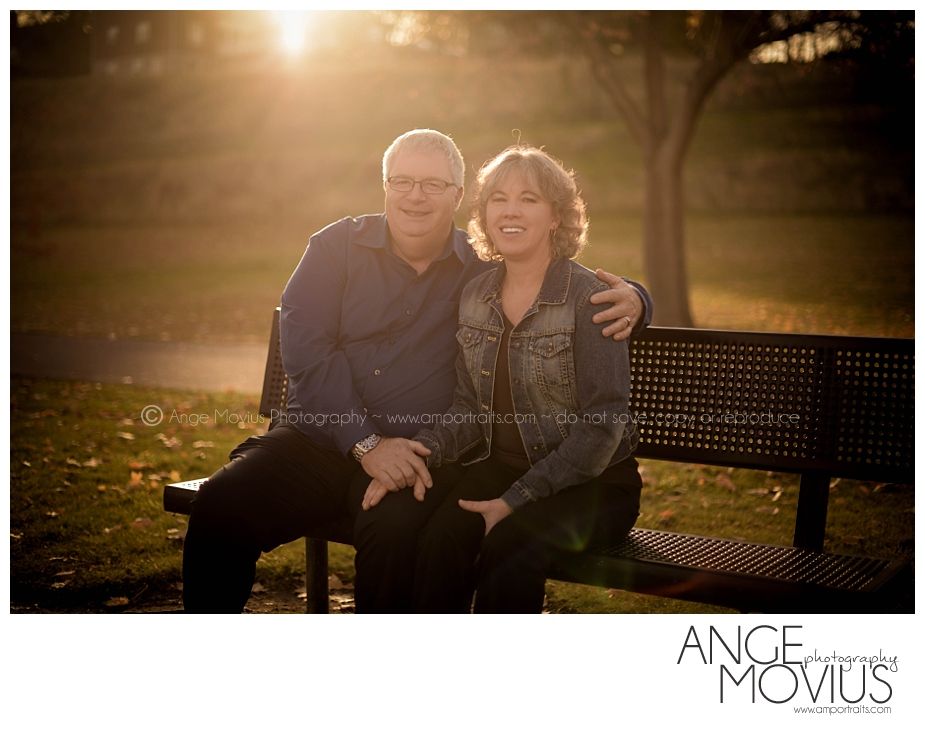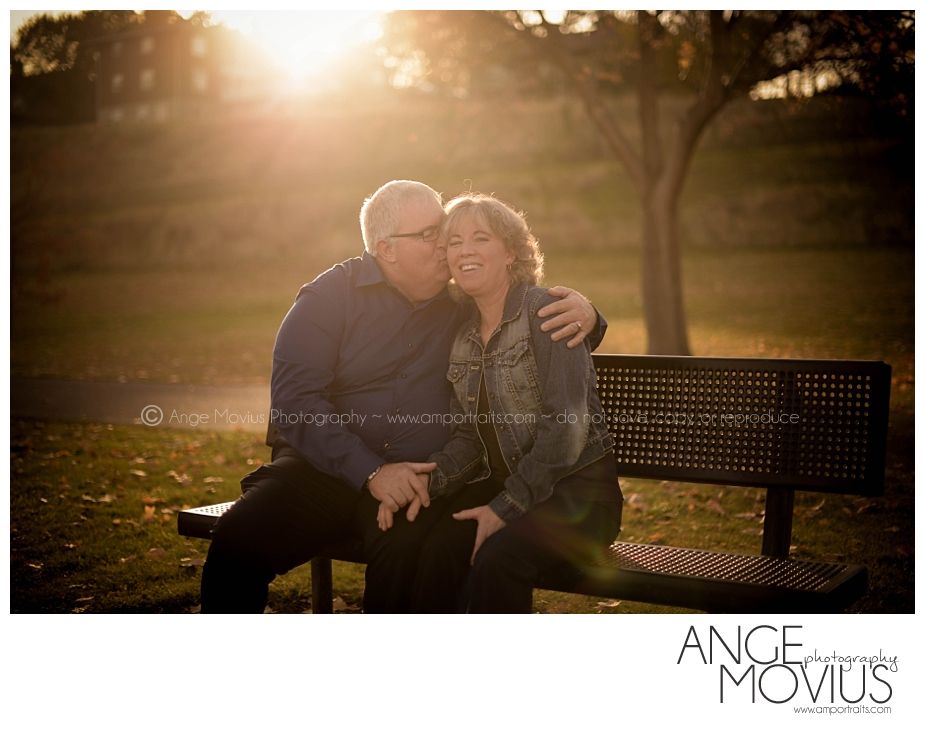 My kids came along to run around while I shot the pictures, and then my mom threw me a wildcard by saying she wanted a picture with the kids. Ummm, Mom, you didn't mention you might want them in the shot…so they were kind of messy face/haired/clothes, but oh well: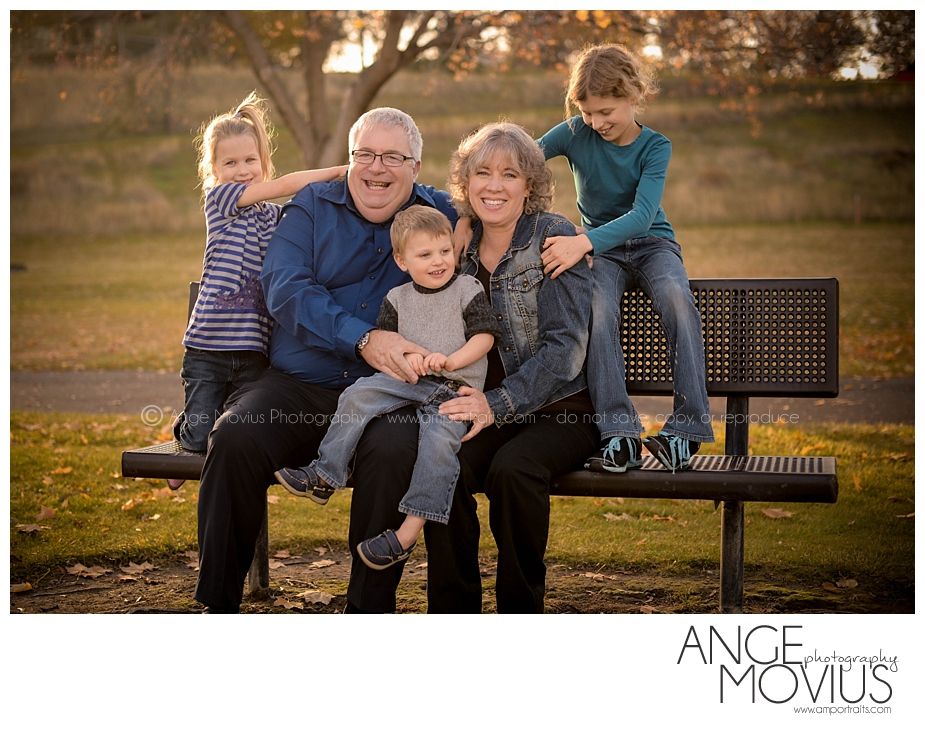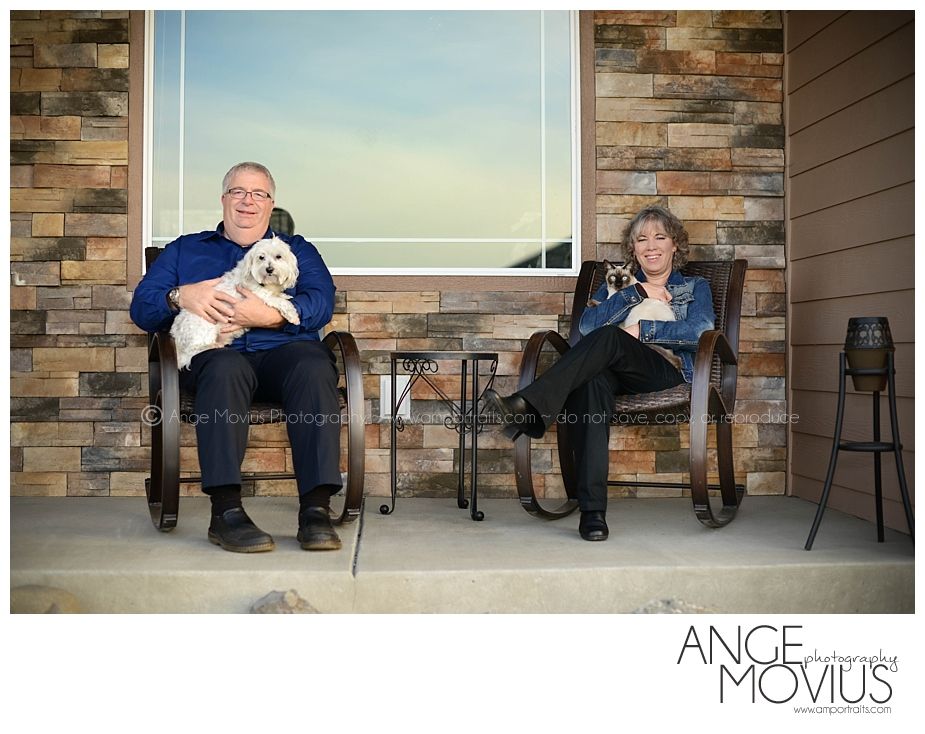 These photos are copyright protected. Do not save, copy, or reproduce in any way. Stealing makes me sad.
~Ange Movius Photography~