Continuing the
series of my kids
's indiviual portraits, I shot portraits of my oldest daughter tonight. She is 9 going on 40. She hasn't changed much from her days as a toddler, when I was finishing up my college degree, she would sit on my lap and watch old psychology videos from the 60's...in black and white.
More recently, she was given an old set of Encyclopedias that I thought would be used on a rare occasion to check out things we needed for her schooling, but she actually reads those things for fun...all the time.
You know the show "Who Wants to Be a Millionaire"? Where you could phone a friend? Well, she would be that friend for me. I'm always learning new facts from her (like the origins of the red delicious apple- lightning by the way).
Aside from spending gobs of time sucking up new information, she also loves nature (and learning about nature). She is an inventor, constantly creating things out of the items in our recycling bin. She loves horses, all things cowgirl, and pretending to be a horse. Which, by the way, she can gallop on all four limbs with amazing talent. She also likes to pretend to be a dog. So much, that she saved up her own money to buy her own dog bowl, leash, and collar, just so her pretending can be more authentic.
This session fits her so well- part cowgirl, part flowerchild. (She asked me why I said she looked like a "hippy" in one of those shots- she didn't know what a hippy was. Once I told her -they sometimes lived outside, love nature, organic things, etc, very into natural things- she said "That sounds like FUN!")
First, my favorite shot of the night: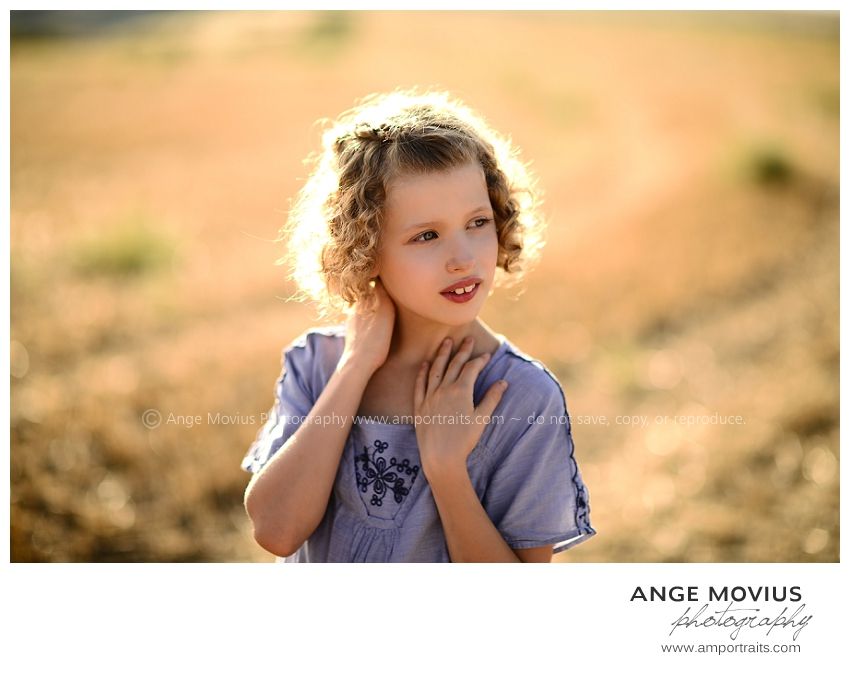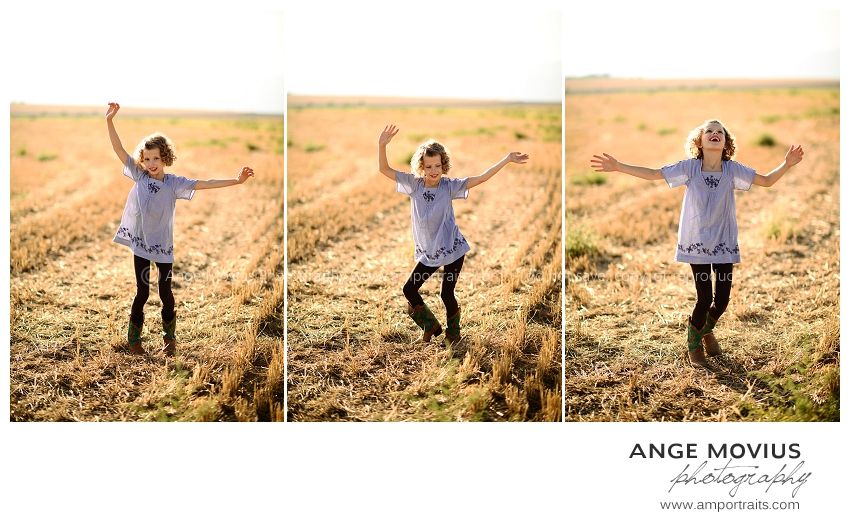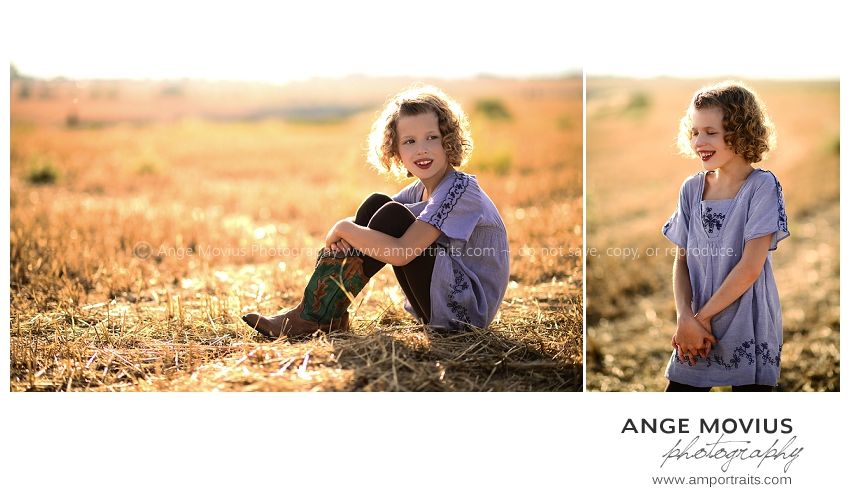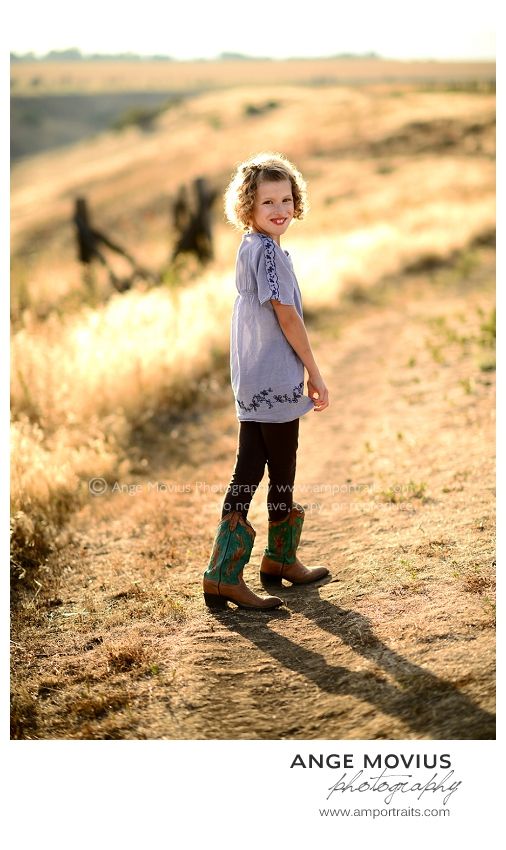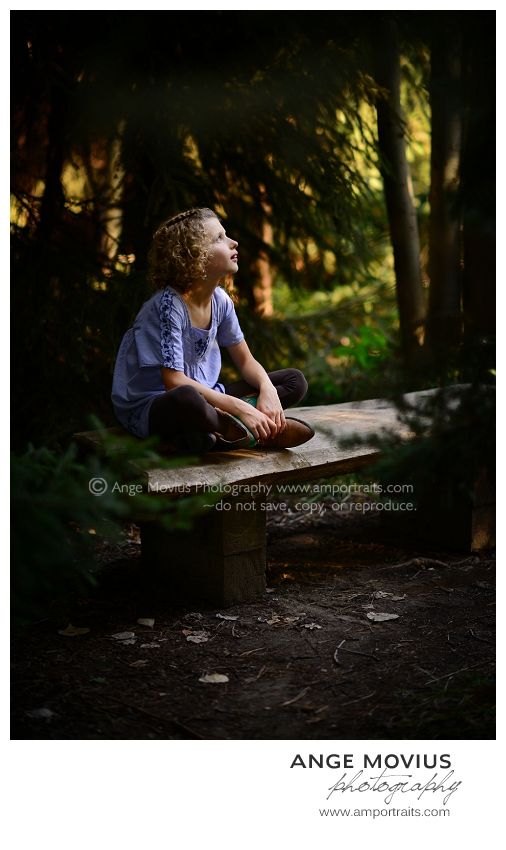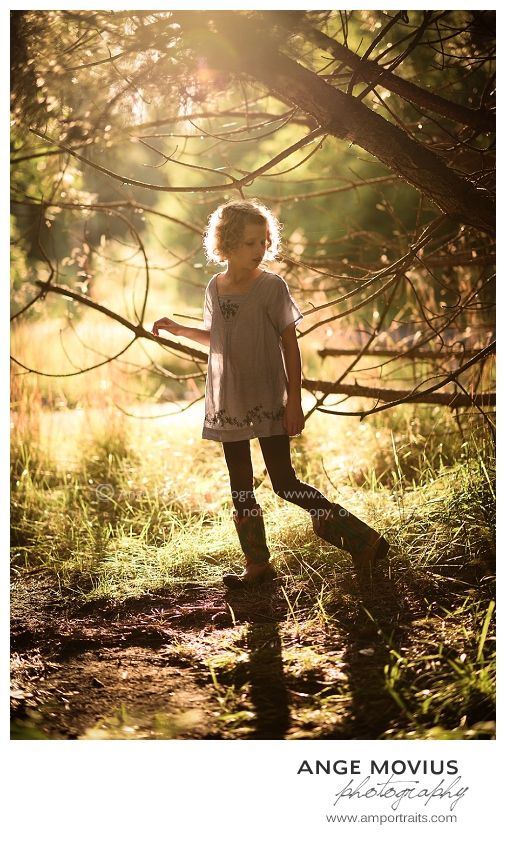 And...she's quite theatrical much of the time: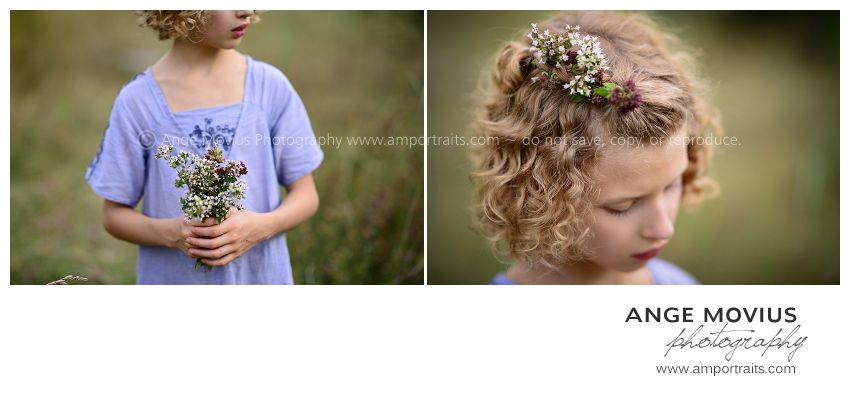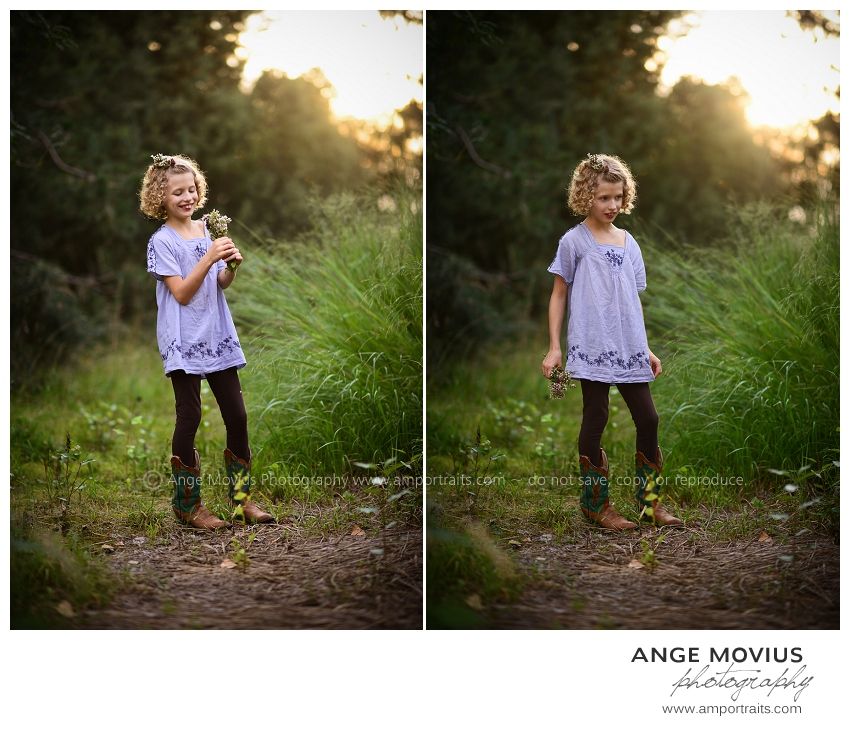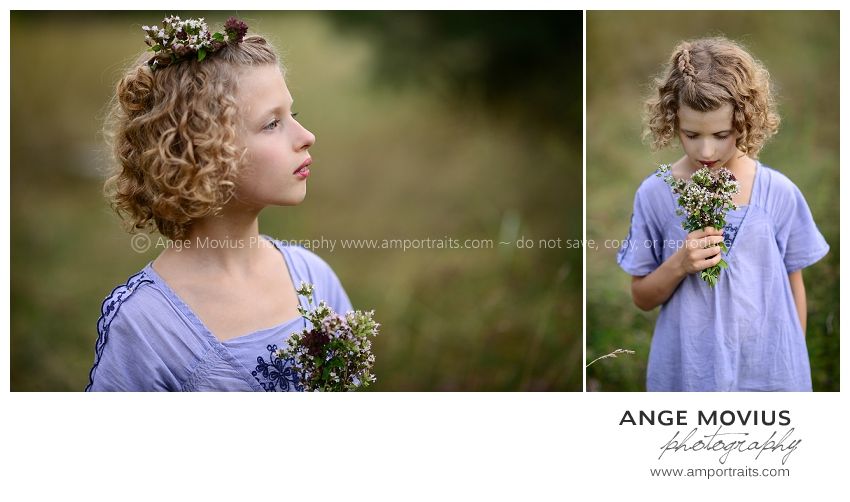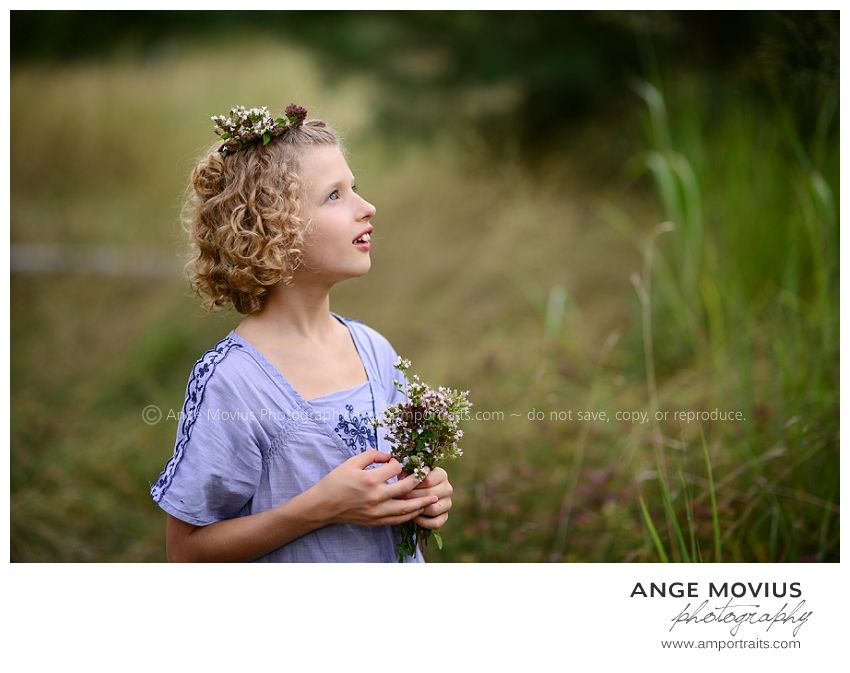 Here she is as a horse first, "rearing", "bucking" followed by her dog impersonation: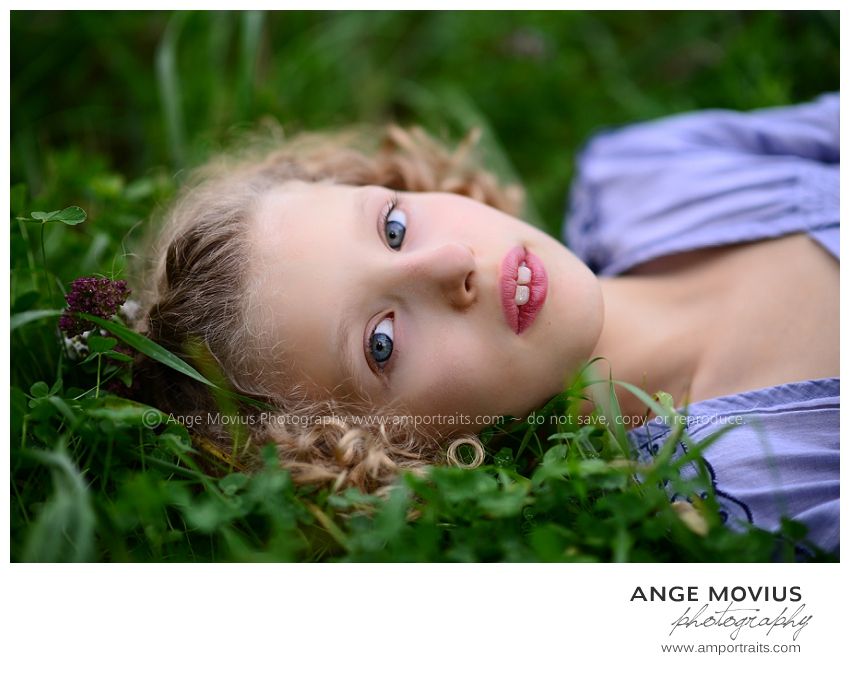 These photos are copyright protected. Do not save, copy, or reproduce in any way. Stealing makes me sad.
~Ange Movius Photography~