Every year, my family gets the bum end of the deal when it comes to portraits. I force myself to do a family portrait session every year, but other than that I don't snap many pictures. Have you ever heard the saying "You don't take a mailman for a walk on his day off"? Well, as a photographer, oftentimes my camera is sadly not in hand when I'm not working. I'm too busy enjoying the moment.
The last couple weeks I realized I'd taken a total of 6 pictures of my family over the summer (and not a single one while on vacation), and I needed to remedy that. Instead of just doing family portraits this year, I decided I wanted to take each of my kids out on their own photo shoot. A way to capture their own uniqueness and personalities. I let them pick their outfits (well, my husband did nix the princess dress and heels that my son wanted to wear for his photo shoot), their locations, and what all they wanted to do while I pointed a camera at them.
This is the first of that series. This is our girly girl. She is nearly six, and is our middle child (we have a 9 1/2 year old girl and a 2 1/2 year old boy). She loves girly colors, girly clothes, and all things feminine. Flowers! Dolls! Dress up! Very much the opposite of her older sister who hates dolls, pink, and anything that sparkles.
This little girl is a sweetheart and the peacemaker in the family, the one who bends to the other strong personalities of her siblings. She is a fighter when faced with her fears though. She's ended up in the ER a few times this summer for various things (one was an airsoft bullet stuck up the nose), and when it comes to something she's afraid of, she'll fight tooth and nail like a cornered wild animal. (Just ask the nurses in the ER, they had to knock her out with a double dose as she tried to fight even in her sleep).
One last thing: she has the most amazing eyes. They are her dad's, and they need no Photoshopping. I tell you this now because I know you'll think they were. I swear to you, they truly are that blue and crystal-y and ethereal. God does better work than Photoshop. :)
Favorite shot of the night first: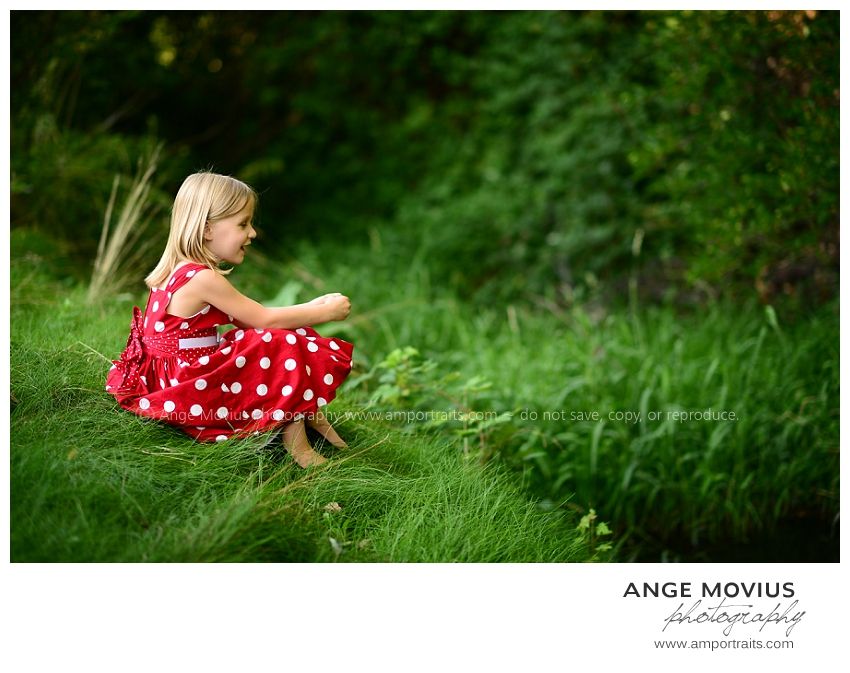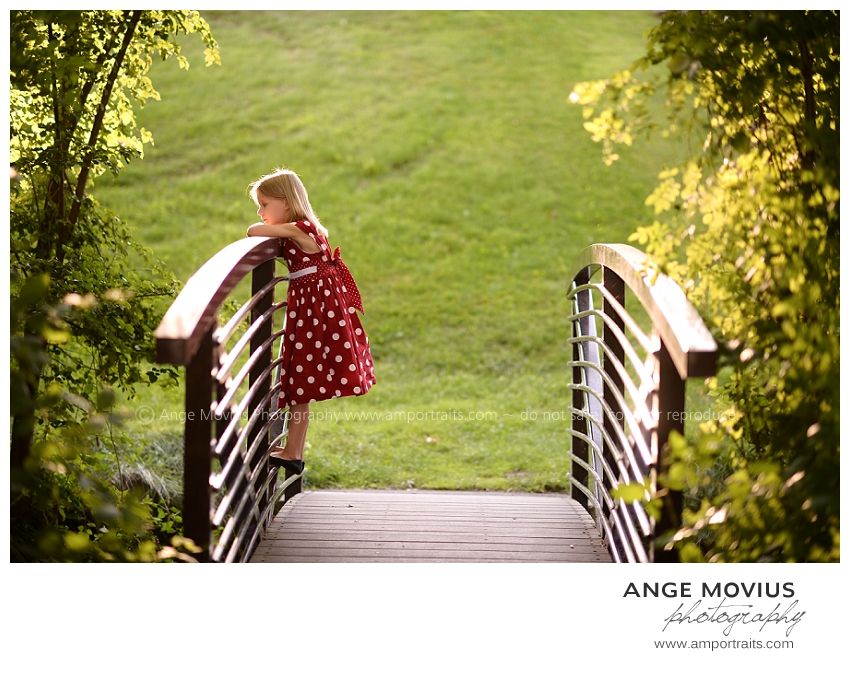 She spotted blackberries right before I shot this: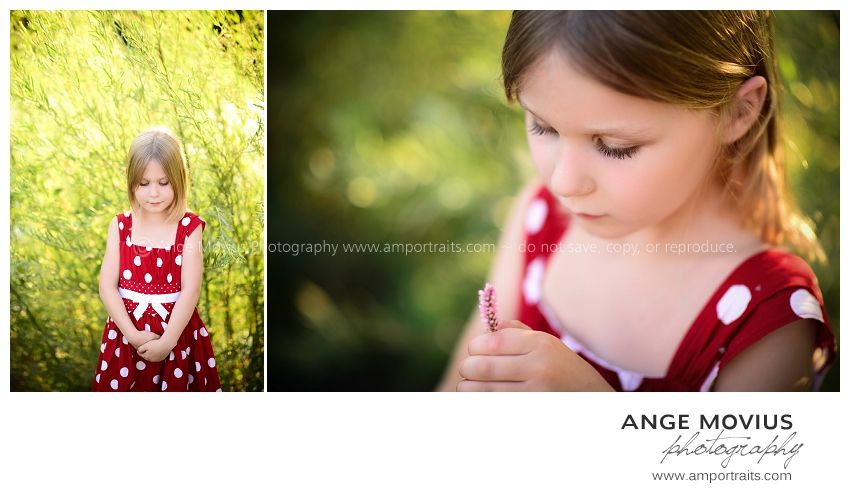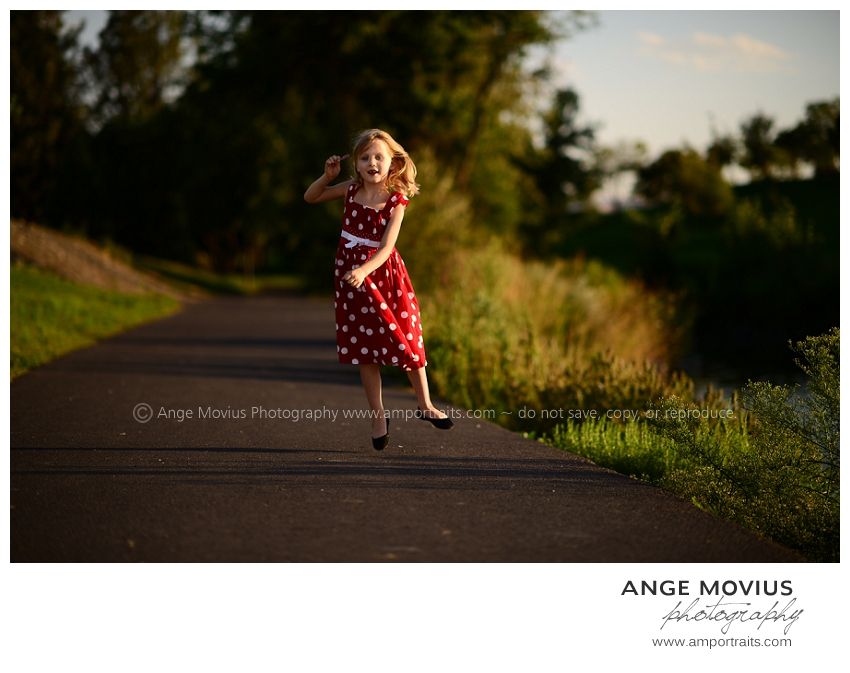 These photos are copyright protected. Do not save, copy, or reproduce in any way. Stealing makes me sad.
~Ange Movius Photography~