I'm so excited to announce that in the spirit of Christmas, I am hosting a portrait session giveaway: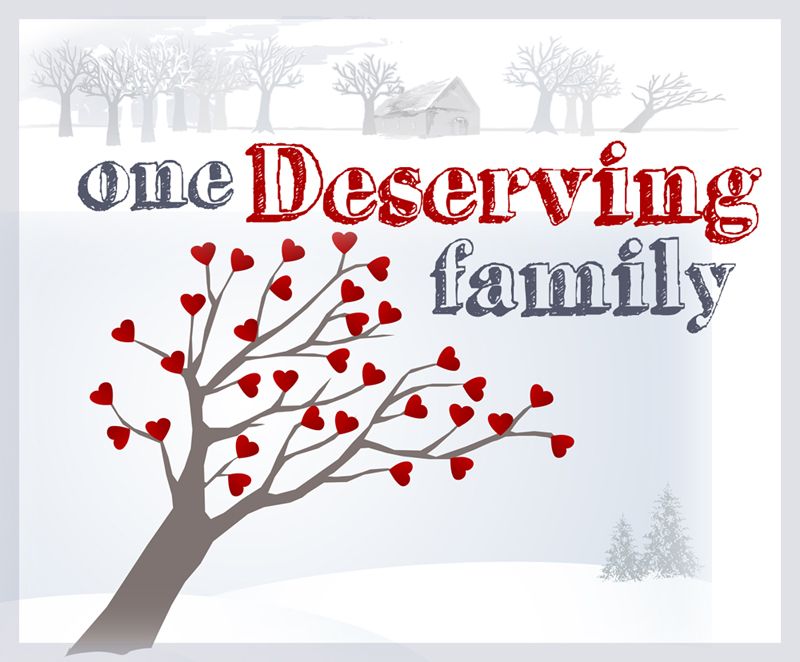 How to enter:
Send me an email (to info@amportraits.com- be sure to save a copy- I will confirm receipt, so if you don't receive confirmation in 24 hours, send it again) of around 200-400 words that tells me the family or couple's story (I want to hear how they embody the spirit of Christmas and giving in their lives), and why they are deserving of winning this session package. I want the nomination essay to really capture their personality and let me know who they are.
Attach a photo of the family or couple if you are nominating a couple . If you don't have a shot of the whole family, attach a few photos to make up the family.
Please be aware that for whoever wins, the nomination essay may be featured on the blog.
Rules of contest:
1. To nominate someone, you must be a fan of Ange Movius Photography on Facebook. It helps the family/couple's chances that you are nominating if they are facebook fans of Ange Movius Photography as well.
2. Each person is only allowed to nominate one family. Multiple nominations of the same family don't help their chances.
3. Event photography, Extended families, and large groups are excluded from this giveaway. It is for one immediate family only or a couple.
4. All entries must be received by Dec 31st.
5. The session will be shot between Feb 1st and April 30th 2012, per the photographer's schedule.
6. The prize is non-transferable and cannot be redeemed for cash.
7. You CAN nominate your own family.
What the winning family/couple will receive:
*A full session, on location in the Lewis-Clark Valley
*A gallery featuring their images, hosted for 30 days
*$275 print credit to be used within 30 days of the session- good towards prints 12x18 and smaller and negative CDs.
These photos are copyright protected. Do not save, copy, or reproduce in any way. Stealing makes me sad.

~Ange Movius Photography Lewiston - Clarkston Photographer