Just when I was starting to get in my "Dang it, senior season is already done and I've got all this creative juice left!" funk that always hits me in December, I received an e-mail from Jill's mom wondering if I could get her in quickly before yearbook deadline . So glad she asked ! Jill was so much fun to work with. She's a creative girl and she wanted her session to show that, to be something out of the ordinary. So glad I she picked me, because there's nothing I love more than being a little crazy.
She wanted to show her love for baking. Her mom has this fun little retro kitchen that worked
perfectly for the look I was going for. These shots feel kind of whimsical and fun. Love it.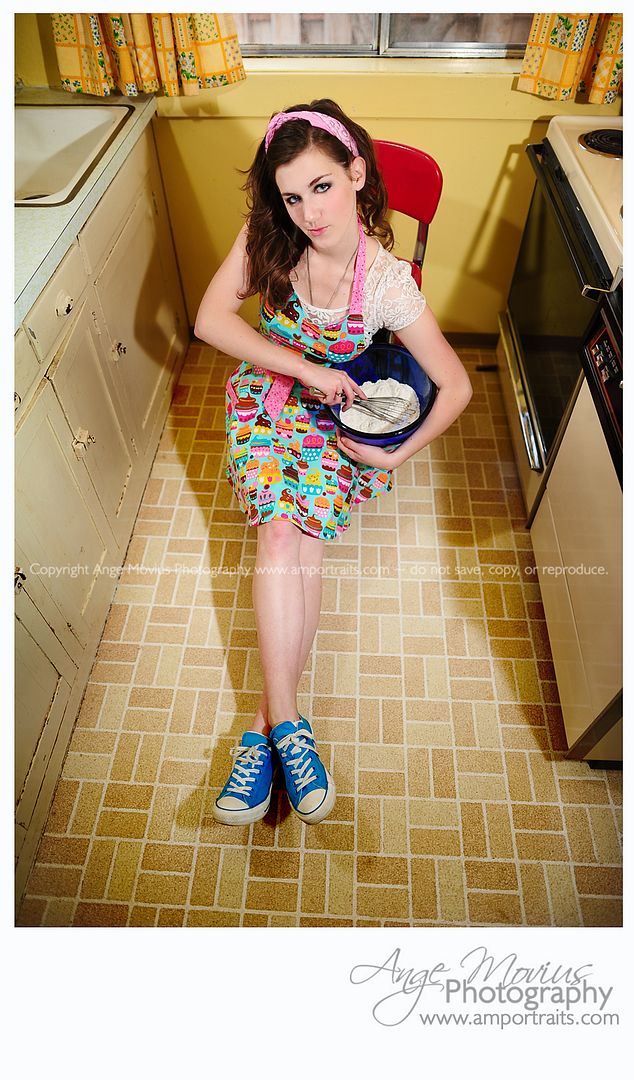 We did some shots with her piano as well: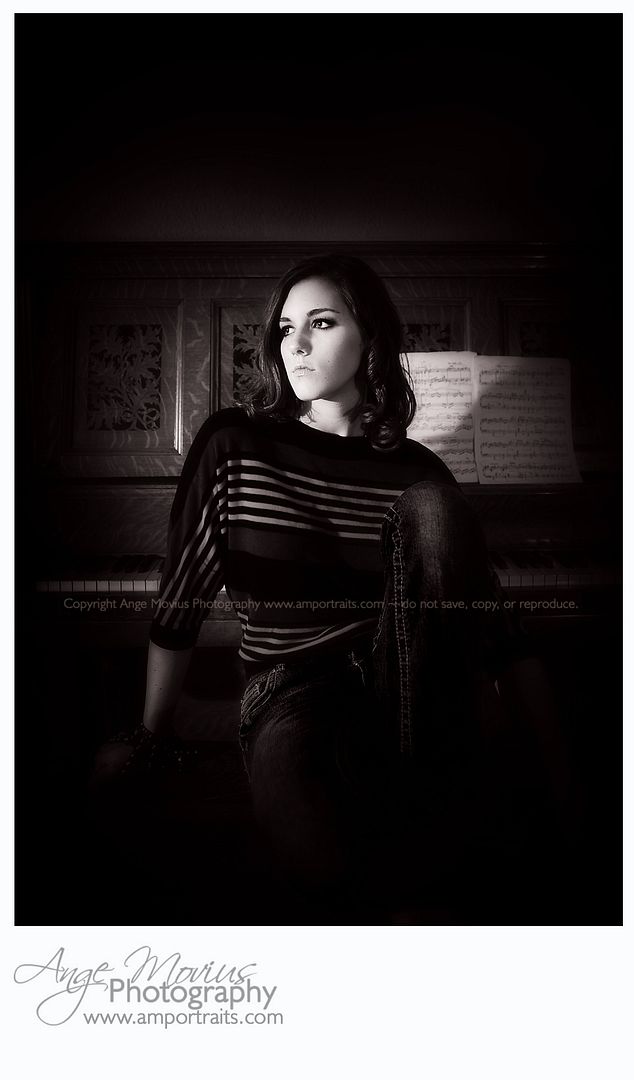 We shot a few with Murphy, her sweet big dog: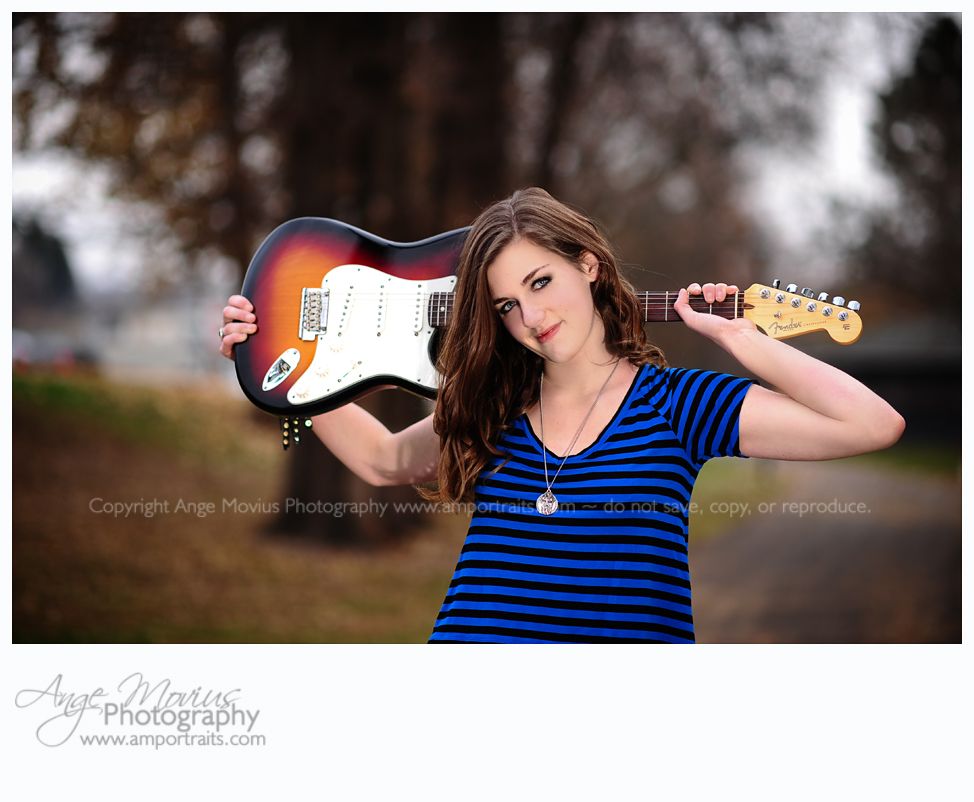 Work it Jill, you're fierce. : )

Oh, and Jill wins the record for the coldest session I've shot yet. It was freezing out (around 32 I believe, so literally freezing) and at about this point, one of my cameras actually stopped shooting correctly it got so cold.
Thank goodness for backup cameras!
Last but DEFINITELY not least, Jill told me she collects old records. I thought it'd be fun to do some creative shots with records (don't worry, no good records were ruined in the process of making these shots....just things like the Walla Walla community band- yes, that's on record- random records I picked up at Goodwill):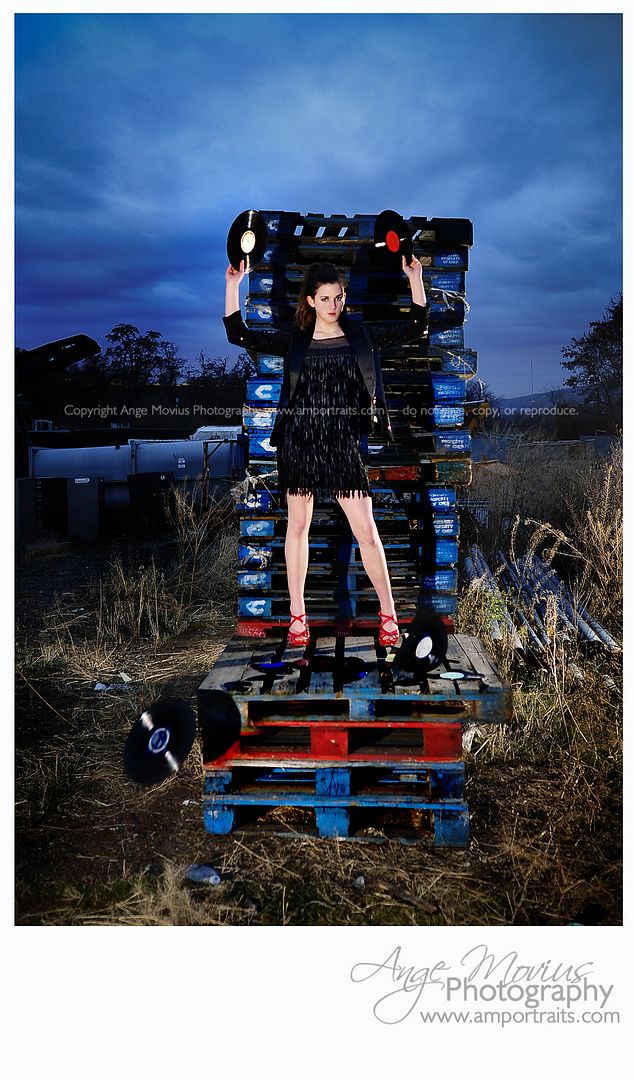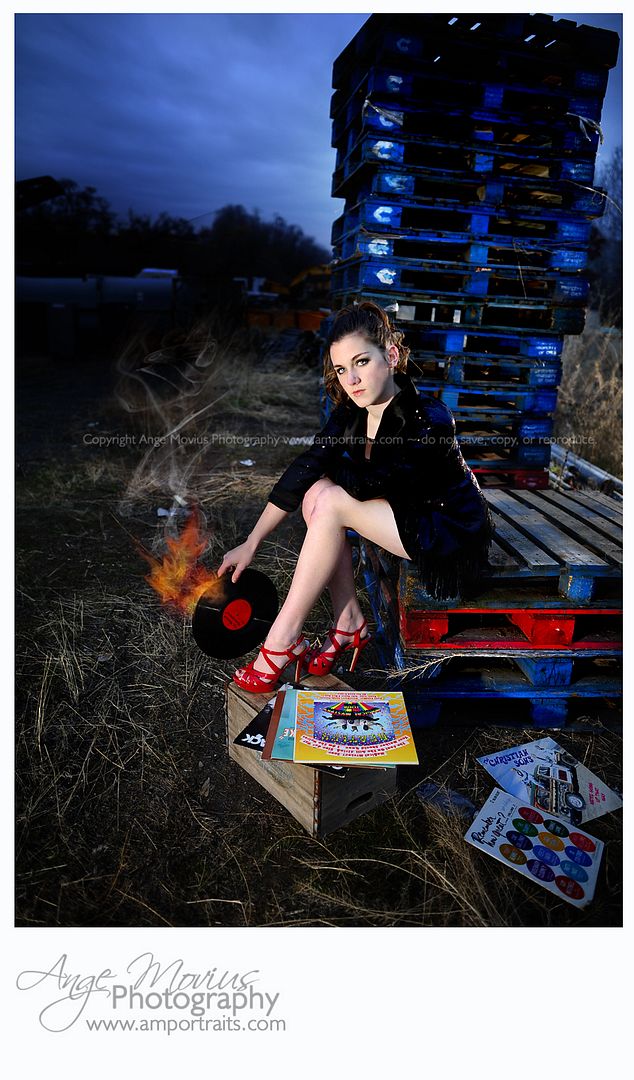 These photos are copyright protected. Do not save, copy, or reproduce in any way. Stealing makes me sad.

~Ange Movius Photography Lewiston - Clarkston Photographer