Mini sessions are coming Saturday, September 10th! For those of you who don't know what a mini session is, it isn't a lower quality of portrait session, the "mini" part is just referring to a shortened session- roughly 20 minutes. I haven't offered these in a year and a half and I'm not sure when I'm going to do it again, so be sure and get in on it! If you are wanting to do it and can't make that date, let me know and I may create a second mini session date later in the year. Please contact me if you'd like to book a time slot for the mini session date- I have a feeling I will run out of spots so be sure to grab one soon. I'd also like to mention that mini sessions are the only time that you can get the studio set-up from me, and also the only time I will accept babies and small children (in 2011 anyway) that aren't part of a family portrait session.
Also other ideas would be to get a few cute belly shots if you are pregnant, a nice engagement shot for your wedding invitations, a portrait of your pet, a business headshot, or portraits for your Christmas cards.
The package fee includes your session fee, as well as the negatives or prints you want. You will get a website within a week of your session that will have digital proofs on it. You can use that website to choose prints or negatives.
Here's the first set of sample pictures for the mini-sessions. This is one of the three backdrops that I am using that day, you will get to pick ahead of time which backdrop you want. I will have samples in the next few weeks of the other two when they get here.
I know he's my son and all and I'm a bit biased...but he is so darned cute I just want to scoop him up!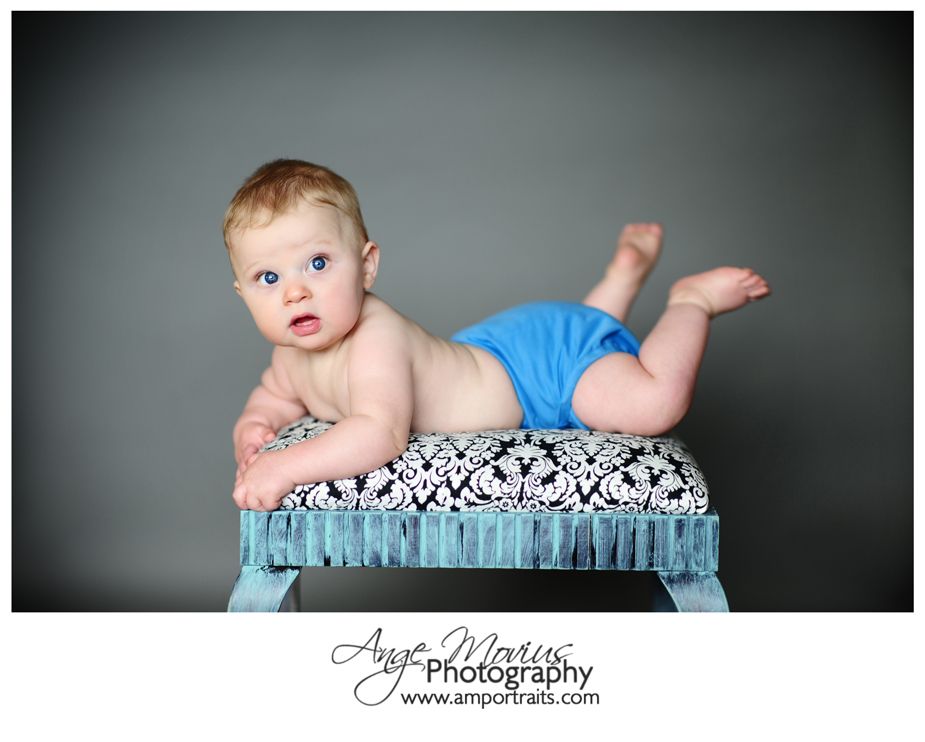 My husband Trav, or "Papa" as the kids call him. You haven't seen his face in a while! He's my shooting partner at weddings as well, so if you've hired me to photograph your wedding, you'll get to meet him too. He is the sweetest guy out there- a big teddy bear.
And yep, it was finally turn for me to get in front of the camera. I haven't been there since my maternity portraits (at least not for formal portraits, we've taken tons of snapshots). It is such a weird feeling to be on the other side of the camera. I'm trying to direct things from in front of the camera, and I feel like I'm flying blind.
So now that you've seen some samples, go ahead and click on the "Contact Ange" link below and let's work together to make some of your own cute portraits!
Two other backdrop color options. See
here
and
here
.
~Ange Movius Photography Lewiston - Clarkston Photographer