First a business note: if you have Facebook, be sure to join the fanpage to get specials and openings that will be available to facebook fans only this summer and fall. Click
here
to join.
Getting Dressed:
This is when they first saw each other: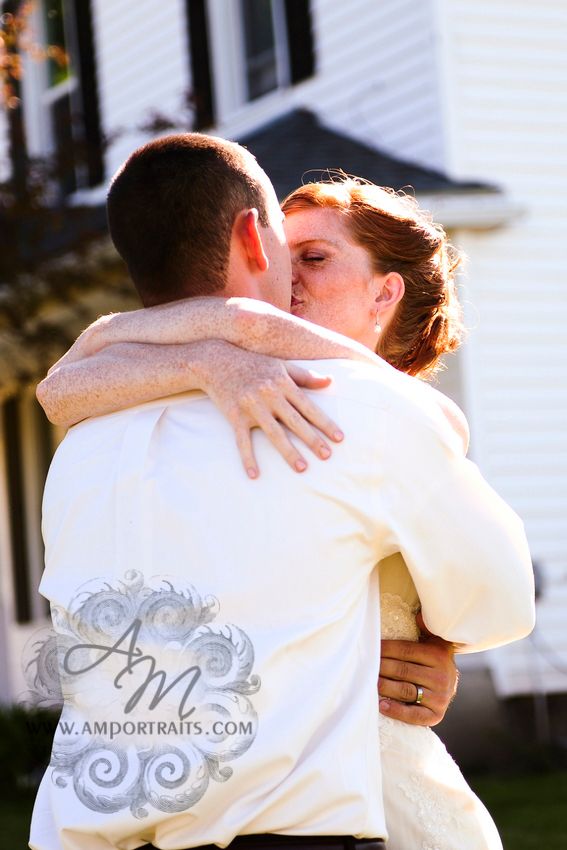 This cute little guy sat right in the mud. The groom picked him up and got his shirt all muddy!
Thank goodness for wet wipes- he cleaned up just fine.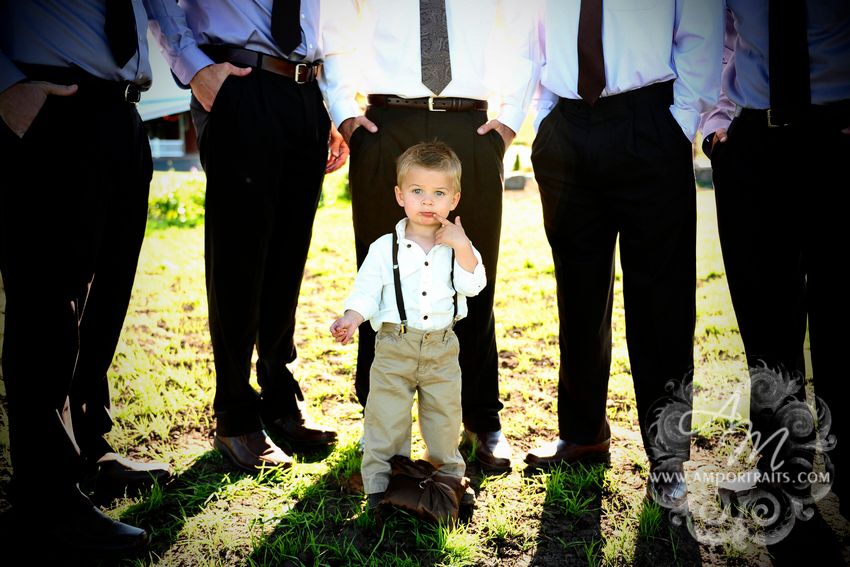 The guys getting in touch with their "feminine sides":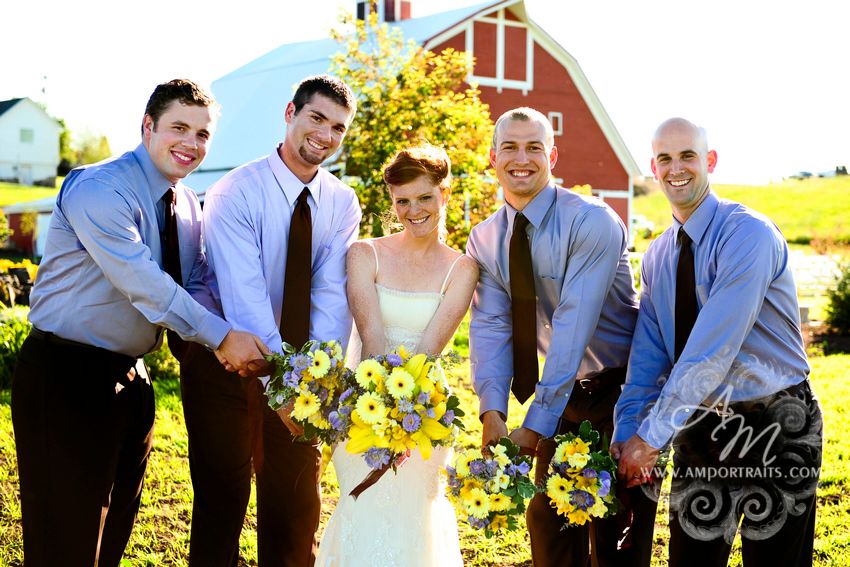 Is it just me or does this venue dress up so gorgeous? I love the romantic country feel: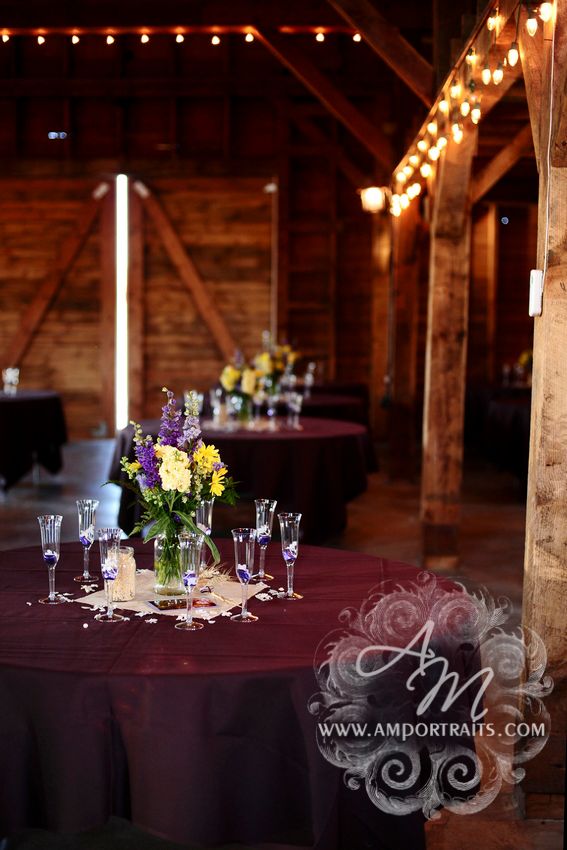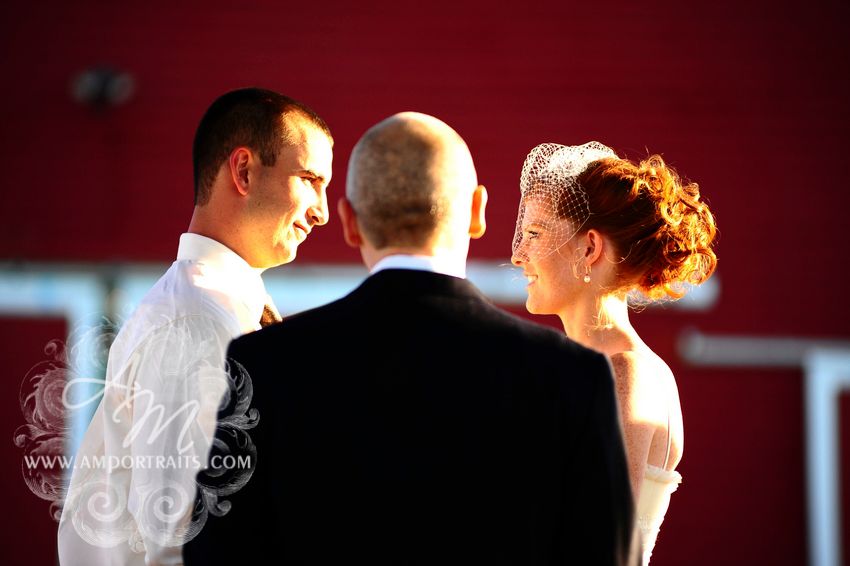 Yummy lighting with some gorgeous details:


Yeah, I think I would abandon these shoes after a while too. Don't they look uncomfortable?
Totally cute though! :)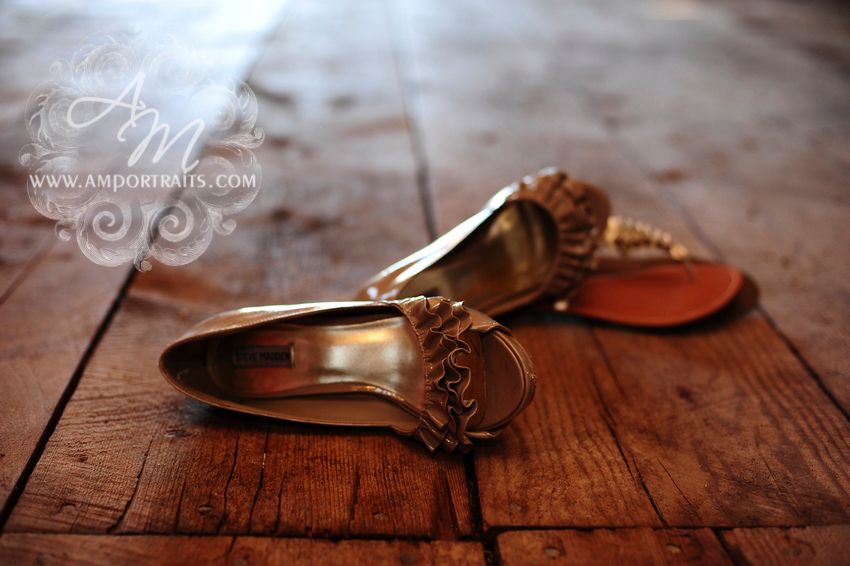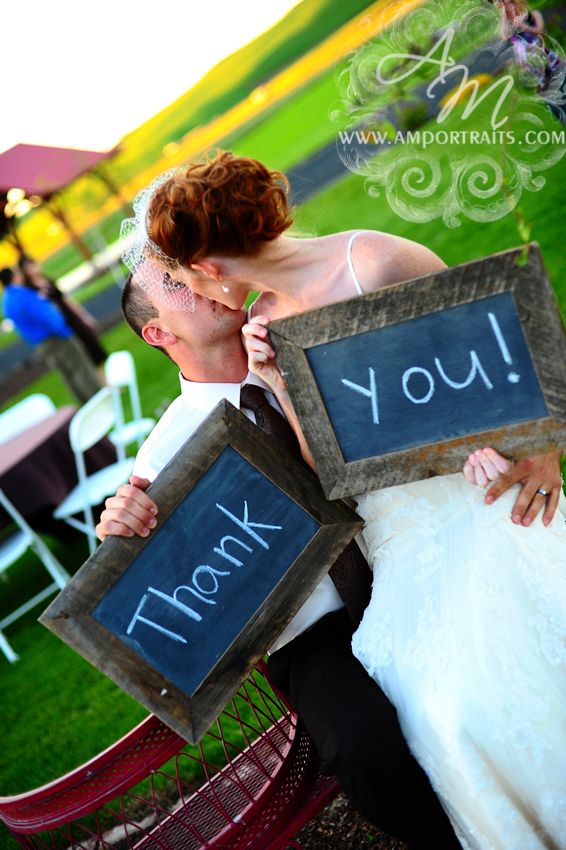 Trav and I decided this wedding was the most fun we've ever seen
at a wedding. If we could re-do our wedding, we'd have Todd &
Erica's wedding for our own. They had the gorgeous venue, and all
kinds of fun, like yard croquet and bocce:


This firepit is a new feature at the Red Barn. How cool is that? They had
s'mores and everything!
Todd & Erica left their reception to sparklers. Unfortunately, they left much later
than they had scheduled us for so we didn't get a picture, but I'm sure it was really neat!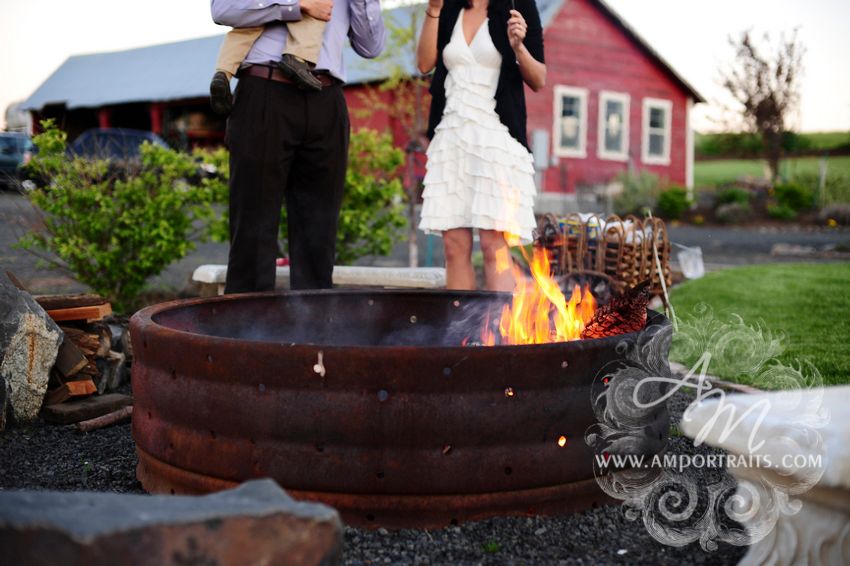 Dancing with Grandpa: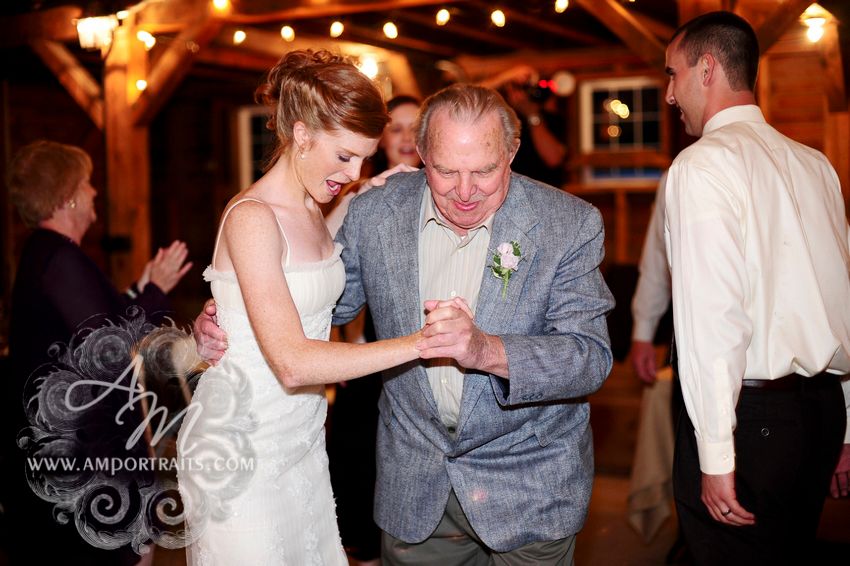 ~Ange Movius Photography Lewiston - Clarkston Photographer