Jacob and Mandy had their special day yesterday in the beautiful mountains of Elk River, the perfect spot for a couple that loves spending their time in the outdoors, camping and hunting together. It was a fun and busy day, and unfortunately I came home to a family emergency and my Grandma in the hospital. So far she is doing ok, and processing the pictures from yesterday is definitely keeping my mind off worrying. What a busy weekend!
Here's Mandy's story on how Jacob and Mandy fell in love:
Jacob and I met at a bbq about two and a half years ago*** (ok, this isn't quite true, but for the sake of the blog, this is how we met). We immediately hit it off but were not necessarily at the right point for a relationship. We remained friends and eventually began dating. It lasted...2 weeks...haha. We went our separate ways but still thought about each other . Then, to both our surprise, 4 months later after not speaking we ran into each other one night and hit it off right away again. We got back together and have been inseparable ever since! We are so excited to officially start our lives together.
Mandy and Jacob decided to have a special first seeing each other moment prior to the ceremony: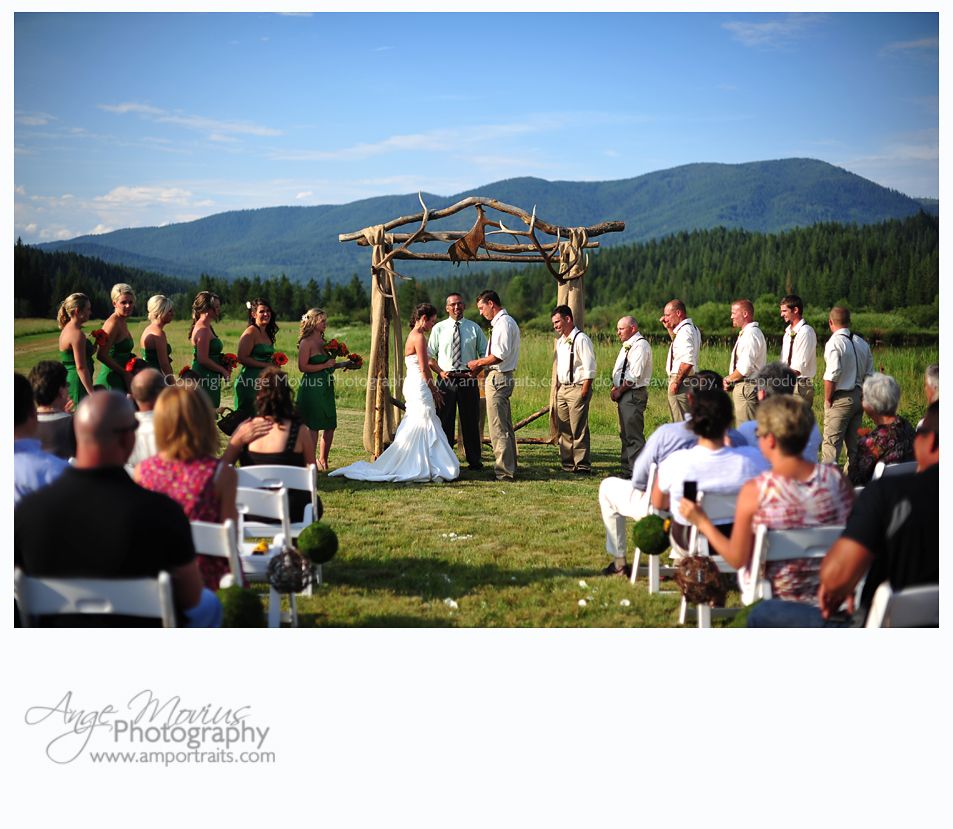 Evidently Jacob was a cheerleader in high school, so the girls wanted to do a little "Ode to Cheerleading" type photo:
Mandy and Jacob opted for one of my favorite things: a quick sunset portrait shoot during the reception. We snuck away for about 10 minutes during the reception to grab some gorgeous shots: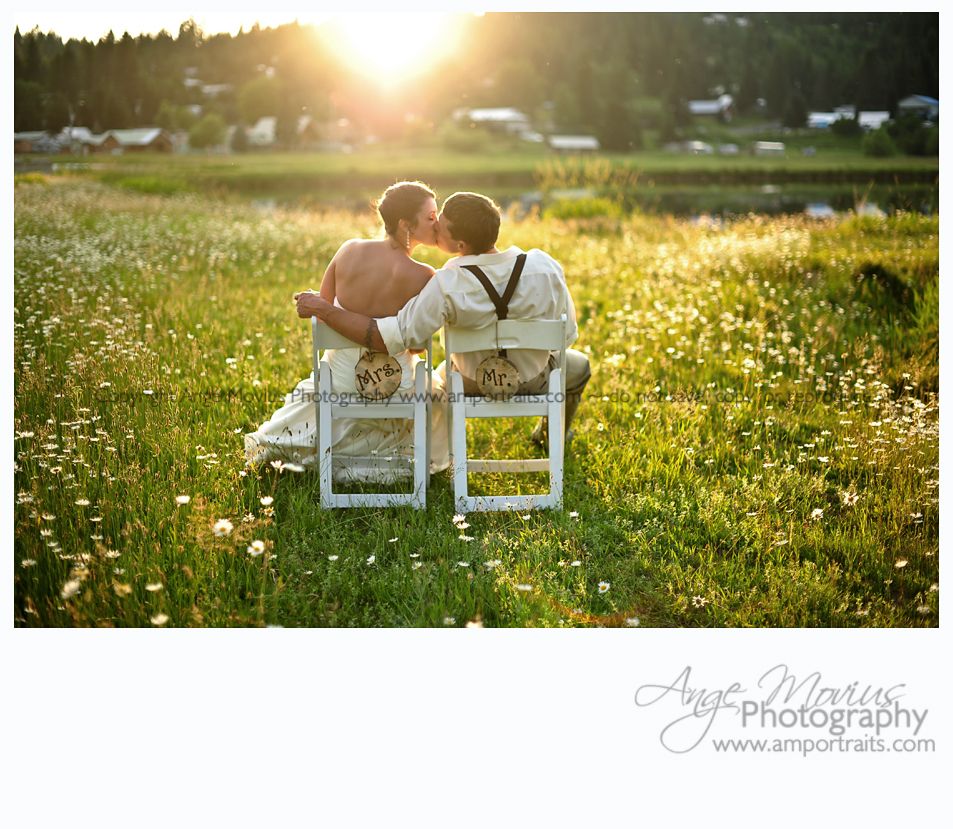 Here's a couple behind the scenes photos. Trav (my husband, and assistant photographer for those of you new here), being my pack mule earlier in the day. He's wearing his camera, his camera bag, and my camera bag. He spent a good amount of time carrying my light stands during the day too. Good thing he's strong! On the right I look like I'm giving myself a pat on the back, but really I'm just smashing one of the many giant mutant mosquitoes that were close to the pond. As Mandy put it "They're as big as dogs!"
You can see various wood burning decor throughout this wedding- Mandy took up woodworking to make all these cute and unique decorations. Explanation on the bullet shells- the theme of the wedding was "The Hunt is Over"- as in Jacob bagged his prize.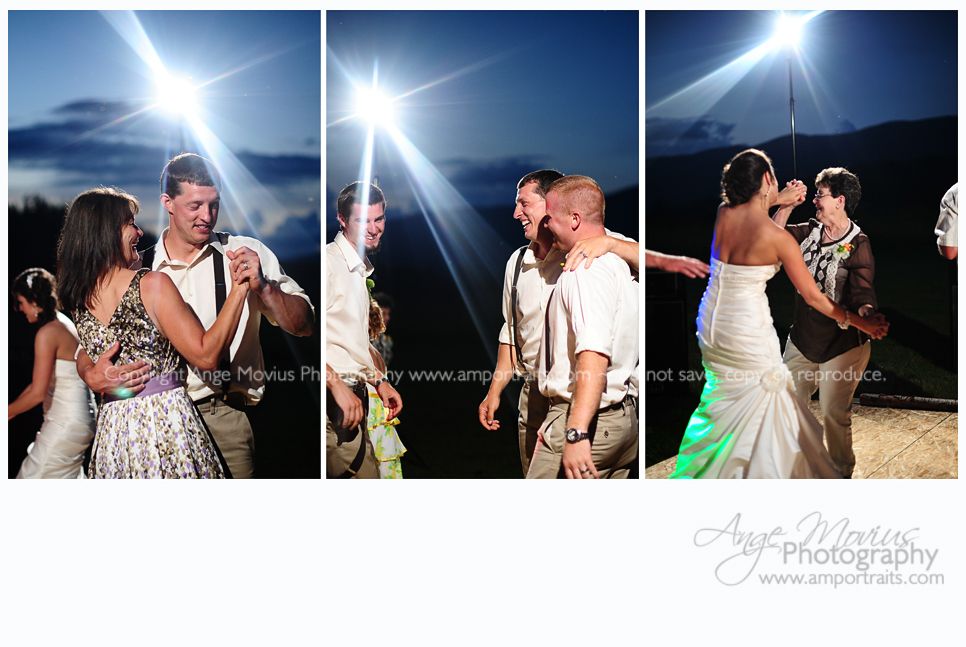 These photos are copyright protected. Do not save, copy, or reproduce in any way. Stealing makes me sad.
~Ange Movius Photography Lewiston - Clarkston Photographer