(Forgive any type-os in this post, I'm going on very little sleep and am lacking in the brain dept. right now) This post is so close to my heart. One of my dearest friends in all the world, Jacque, and her husband, who is also one of my good friends, gave birth to the most beautiful, perfect little girl I've ever seen. I've waited for this baby for YEARS. When she was born, it actually made me cry. And I'm not the cry-er type of girl. She made her mama work for it though. I believe 58 hours of labor was the end calculation. Poor Jacque. She was a trooper, and I was blessed to get to spend most of the night with her last night and half the day today watching her work to bring this baby girl into the world.
IRONICALLY enough, Baby H. was born on the EXACT same day as my son. The ironic part about it is that exactly a year ago today, Jacque was taking pictures of MY son being born.
Her due date was almost two weeks ago, but she waited two weeks, I think just so that we could share this special date. :) Ok, maybe not, but still really neat.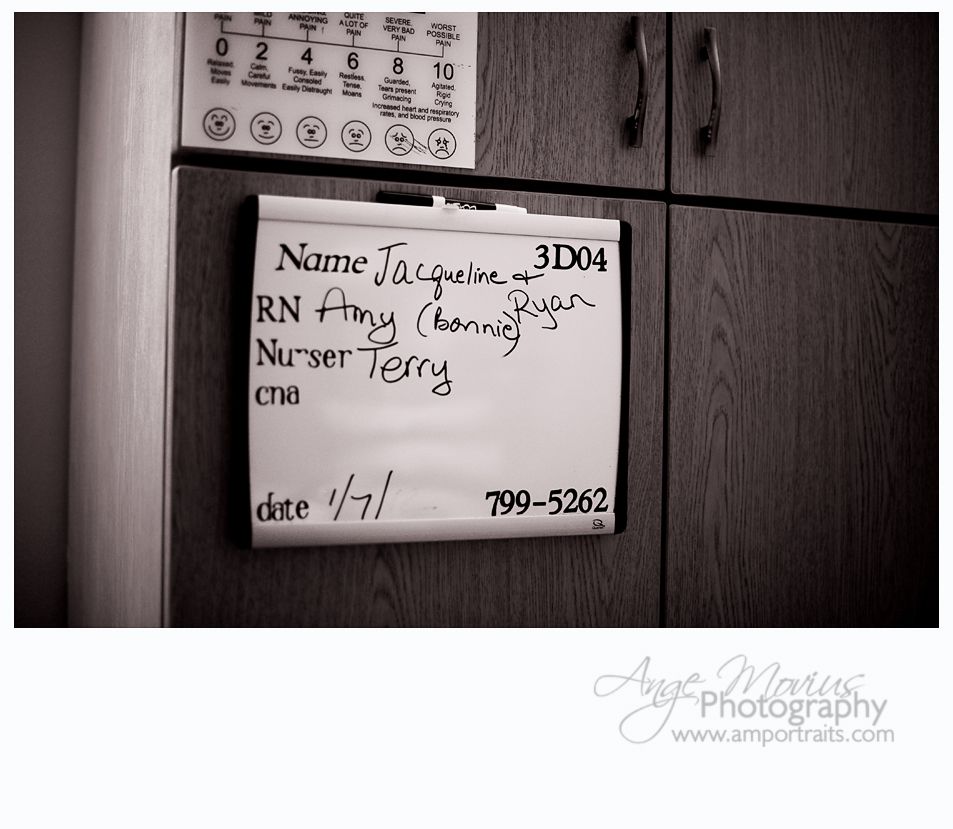 This picture is one of my favorites. It tells a story. It was so hard to watch Jacque go through all that pain, and have such a long drawn out labor, and not be able to do anything about it. You can see how painful that was for Ryan by looking in his eyes, and Jacque's mom was clearly trying to do some of the pushing herself. She made this face every time Jacque pushed, I think maybe hoping she could help vicariously.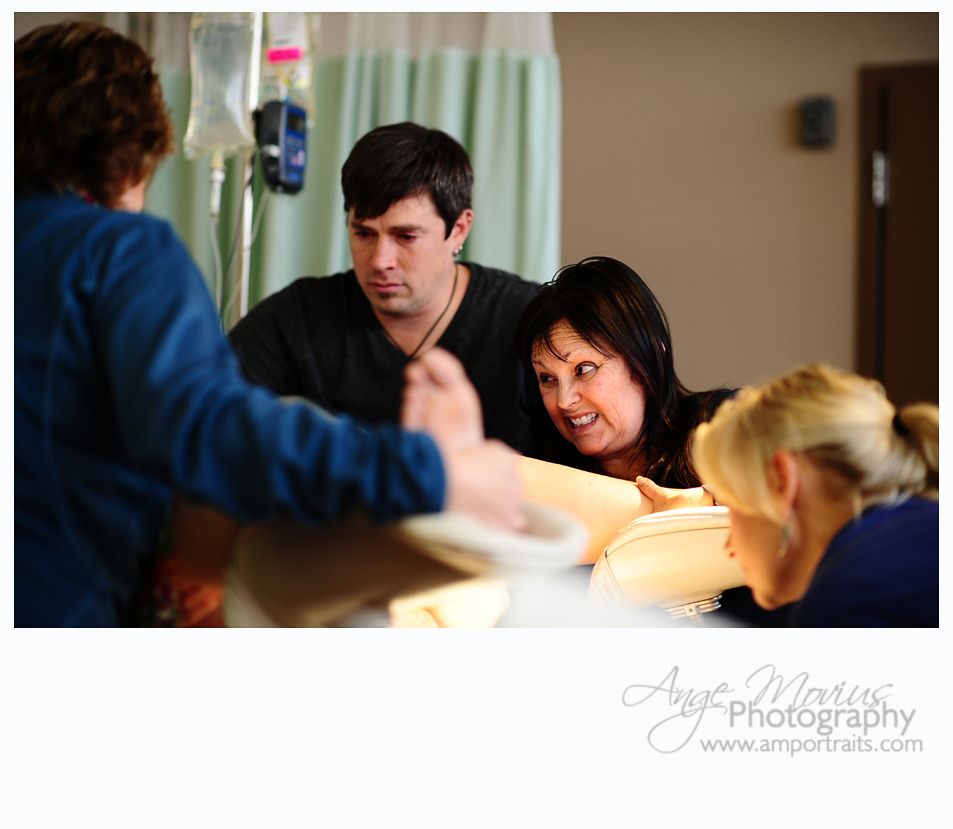 Ryan & Jacque waited to find out the sex of their baby, so this was the moment when they first saw that they had a little girl:
Grandmas ooing over her: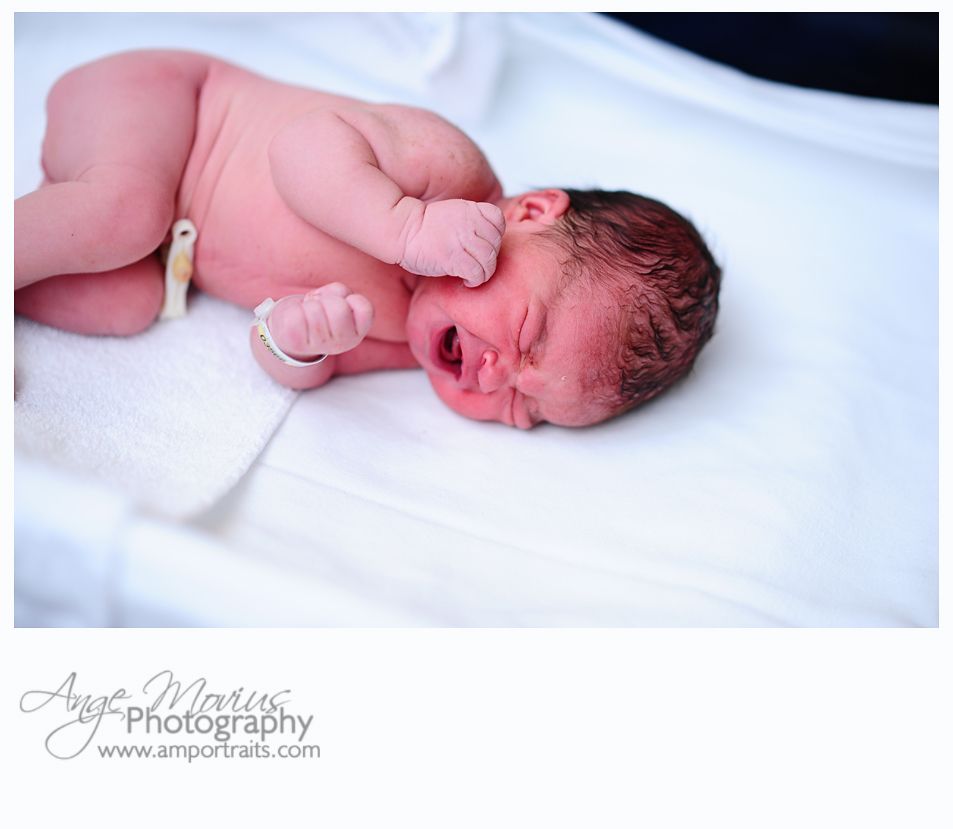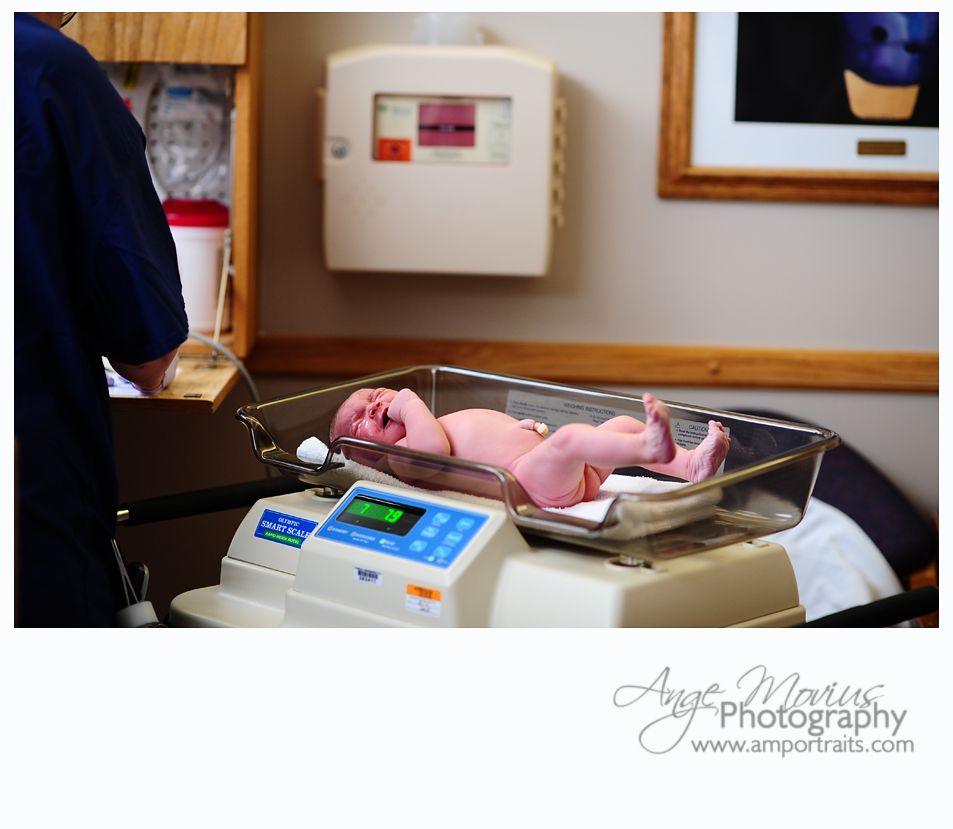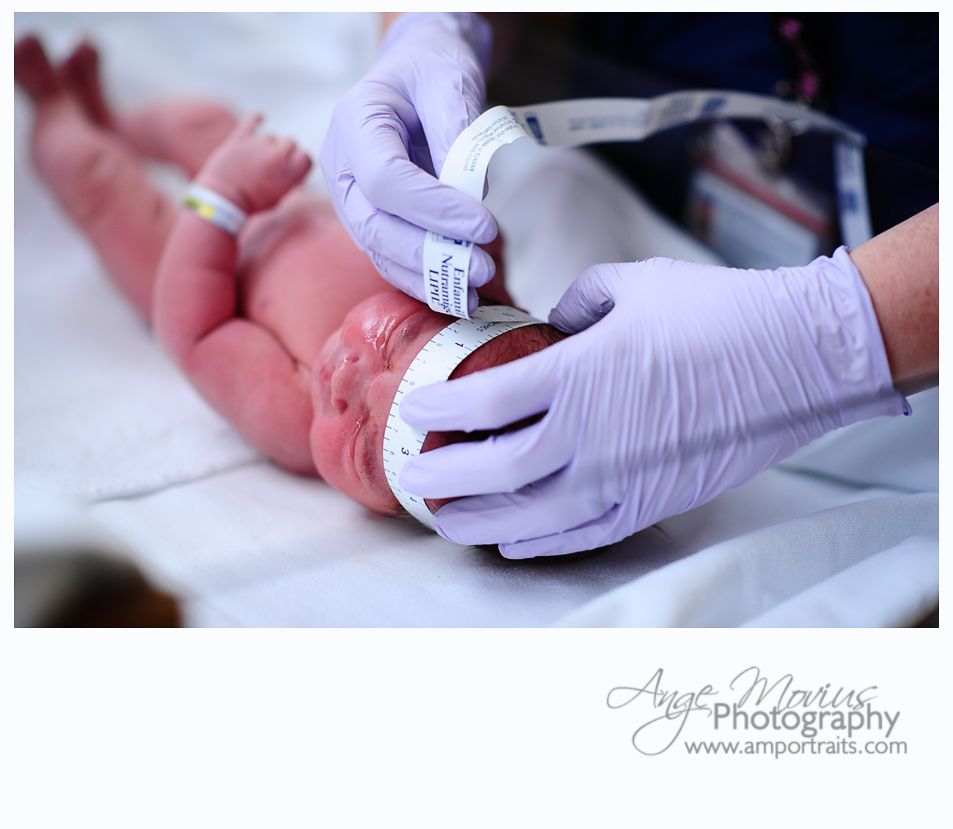 She is loved by many:
First bath: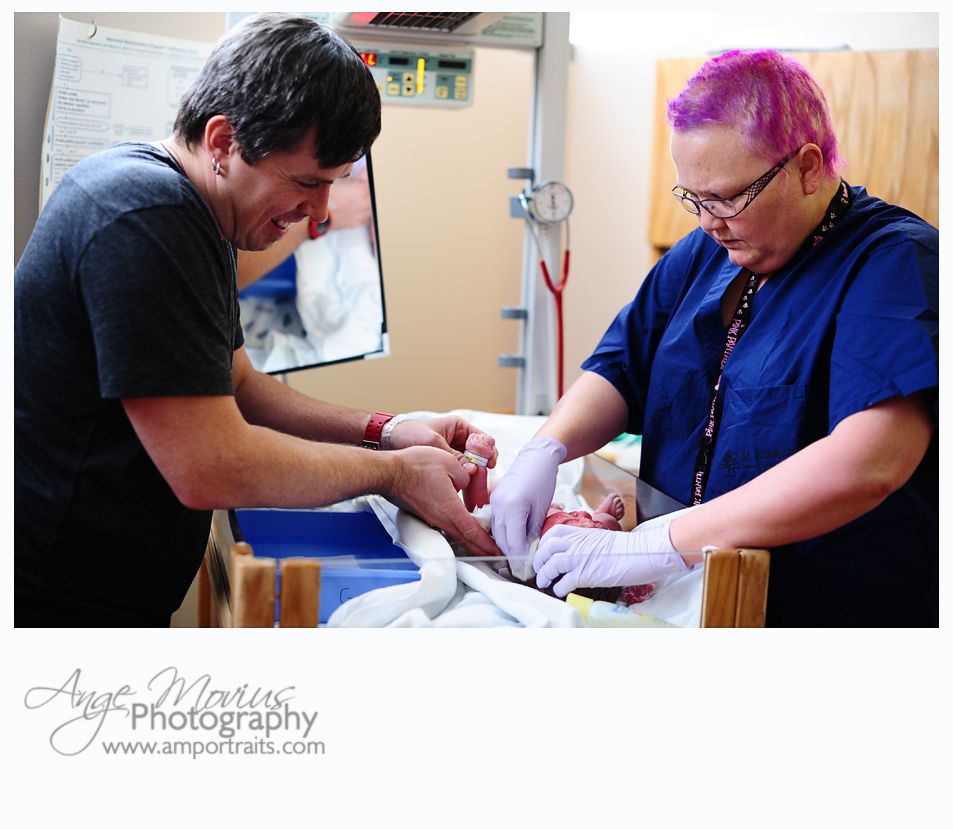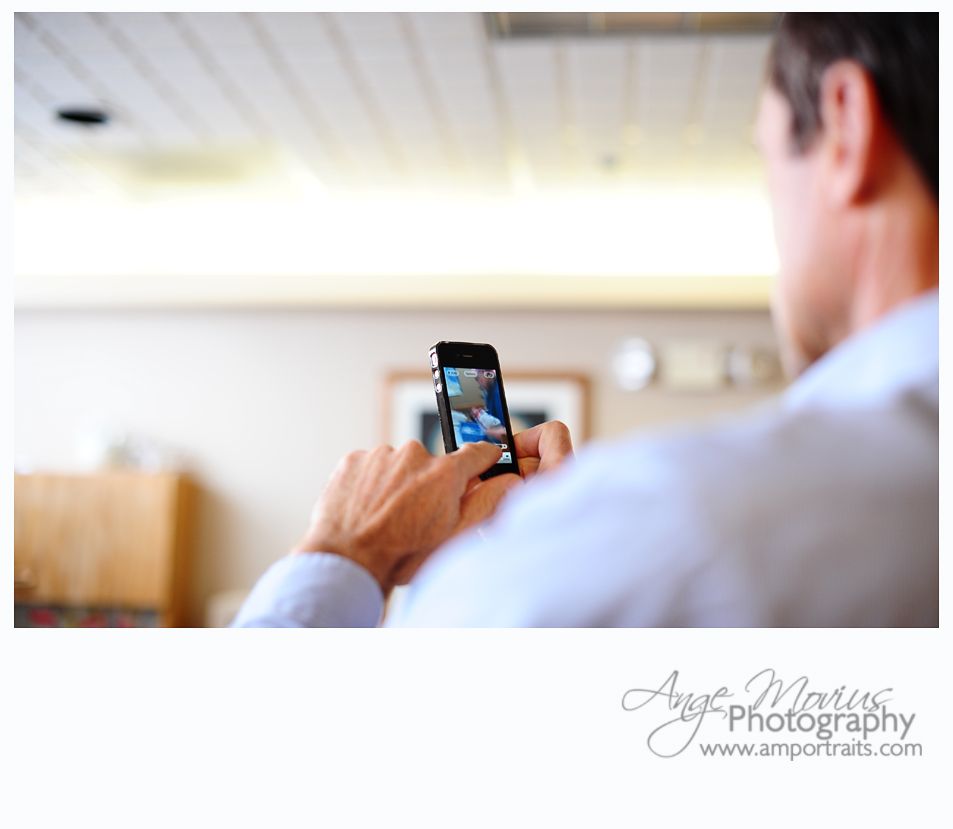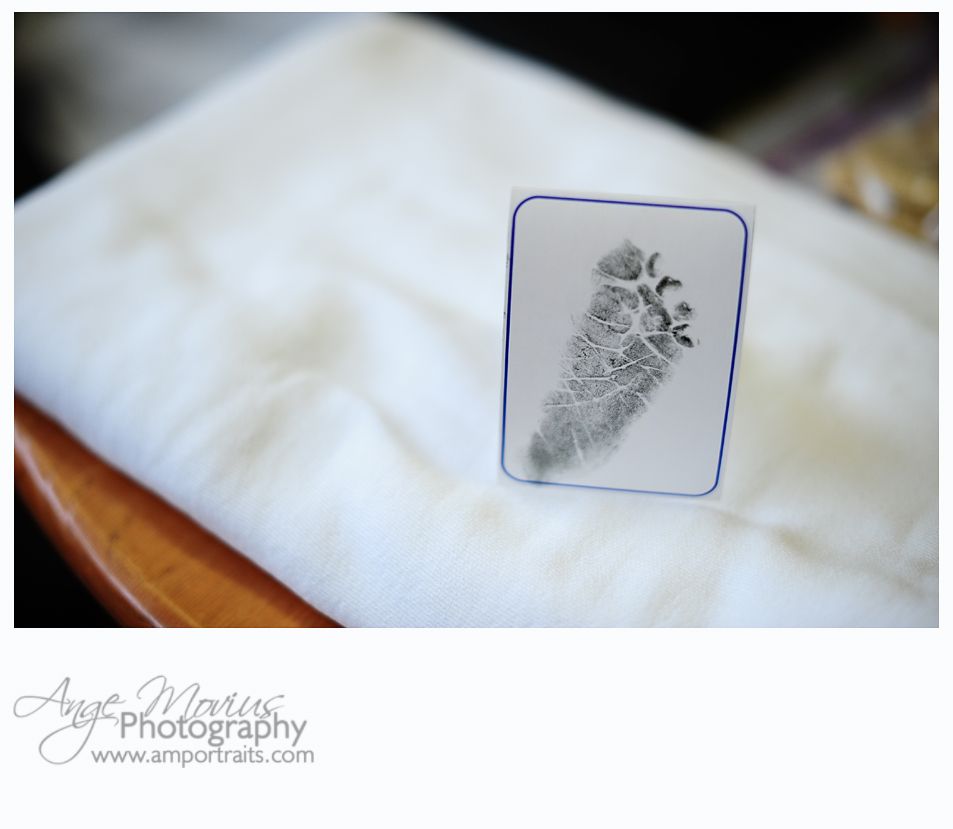 The new little family:
These photos are copyright protected. Do not save, copy, or reproduce in any way. Stealing makes me sad.
~Ange Movius Photography Lewiston - Clarkston Photographer