First a business note: thanks to everyone who came in for studio mini session day. I ordered a new backdrop color: teal (as seen in this post), to be available for the next round of mini sessions. Please let me know if you'd like to be put on the waiting list for the next studio mini session day. I will put another one together once I have enough people.
Our family is definitely silly, and we like to goof around. The kids have it in their genetics. :)
As far as making goofy faces goes, I went to the eye doctor after this session and he told me that (I kid you not) I was very TALENTED in my abilities to cross my eyes. He was dead serious about this. That's right, I'm a genius when it comes to eye crossing. Evidently, not many people can cross their eyes as well as me. My mom will be so proud. When I was a kid, she always told me not to cross my eyes or they'd stick- little did she know I'd grow up to be an eye-crossing TALENT! I'll try not to get too big-headed about it.
Thanks to our good friends Ryan and Jacque for assisting with our pictures!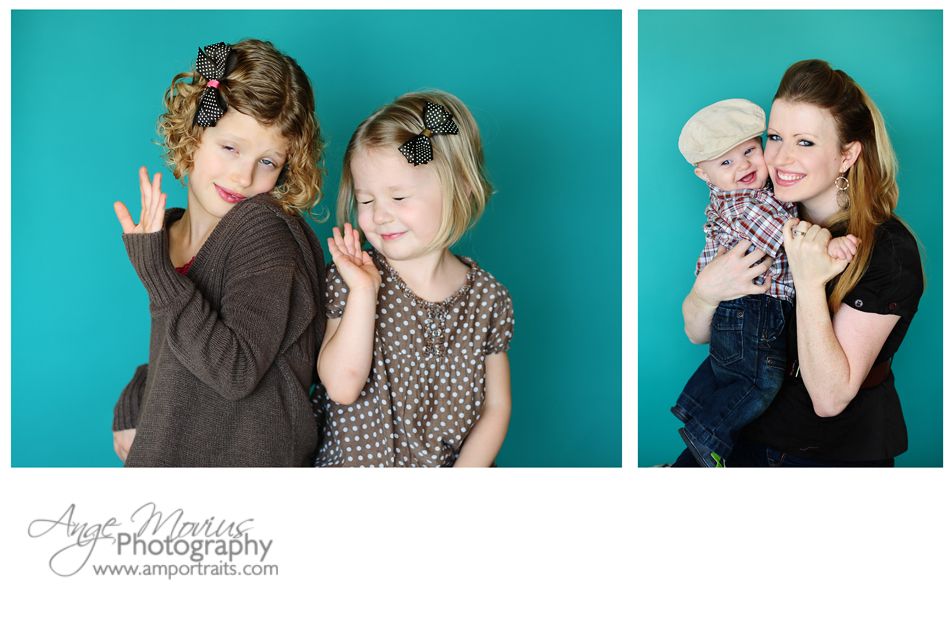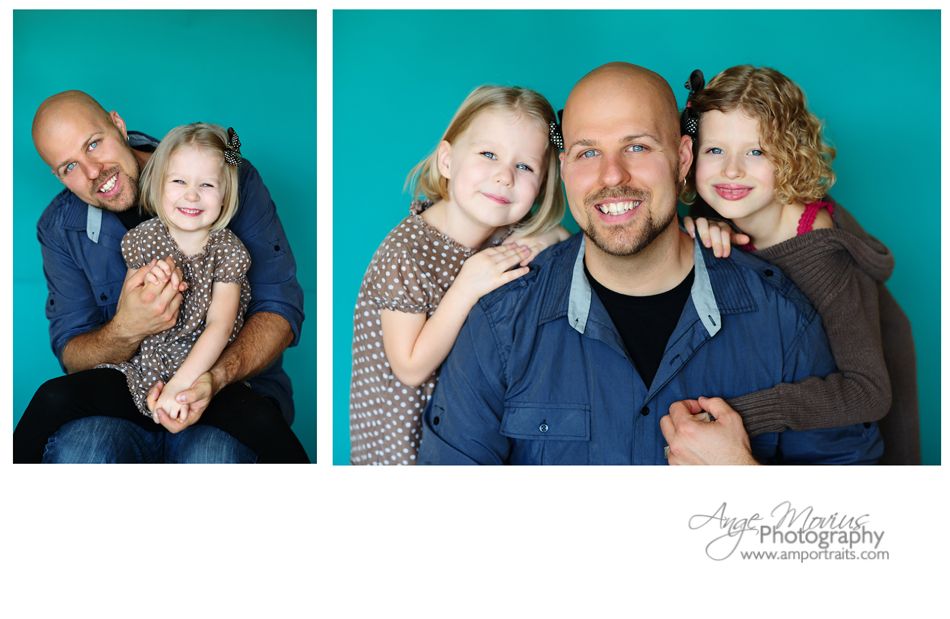 If you've had me photograph your wedding, you'll recognize this guy. My husband not only is very talented at being a husband, he is also a great photographer. He's my second photographer and assistant at all weddings.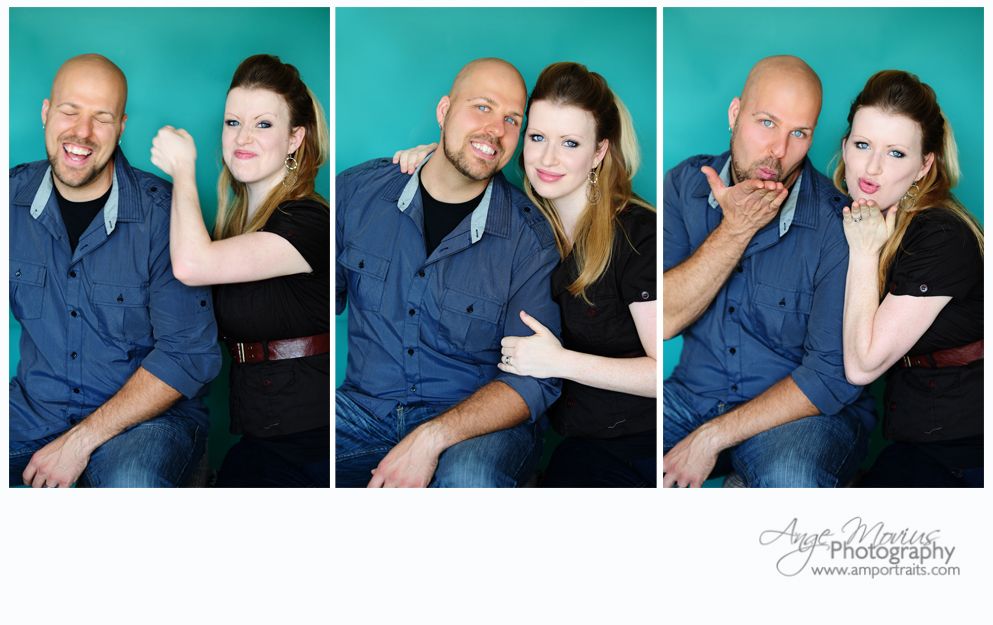 ~Ange Movius Photography Lewiston - Clarkston Photographer